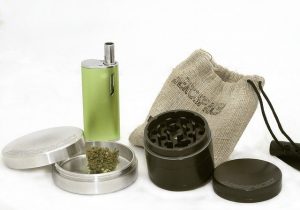 As the legalization of cannabis spreads across the U.S., many cities, including Chicago, may struggle to meet the rising demands around the retail, cultivation, and processing of these products.
New Industrial Opportunities
With the legalization of recreational cannabis in Illinois, the state is entering a new era when it comes to production and industry. The new cannabis laws and the subsequent increase in demand have helped develop new opportunities for many individuals working in the industrial vertical, including investors, cultivators, and landlords.
One of the aspects making it harder for Illinois to keep up with other states is the limited number of licenses for both dispensaries and cultivation facilities, although the number of licenses is increasing with the growing demand.
Marijuana is still under strict federal regulations, including restrictions against the shipping of cannabis products across state borders. The limited shippability of cannabis means that Illinois will need to meet the growing demand on its own by cultivating these products.
One of the leading cultivators in Illinois is Chicago-based Cresco Labs, which has grown cannabis since 2015 for medicinal purposes. However, Cresco Labs sold its three cultivation facilities in the state just as deregulation for recreational use came into effect.
In Cresco's place, Innovative Industrial Properties (IIP) and GreenAcreage acquired these facilities, both of which specialize in marijuana-related facilities. Despite the spread of legalization and deregulation in Illinois, the fact that state-level deregulation is still relatively imbalanced and new across various states has made institutional buyers reluctant to get into the industry.
An Increasing Number of Investors
Despite the fact that many are reluctant to explore the new territory of cannabis production and distribution in the current environment, there are more and more investors in both the real estate and business sides of the cannabis industry.
While Chicago and the state of Illinois may be able to meet the rising demand for cannabis, there are certain elements of production that set this industry apart from others. One difference is that grow facilities are required to be 2,500 feet from residential zones, and another key difference is the omnipresence of security using cameras and biometric door locks, among other measures.
It's predicted that around $2 to $4 billion will come from annual cannabis sales in Illinois, but the limitations on shipping mean that production will need to take place in Illinois. In turn, landlords will be encouraged to get into the industry with the promise of increasing returns if they lease properties to cultivators.
Subsequently, with more cultivation properties, Chicago will be more capable of meeting the increasing demand.
Go Back <<