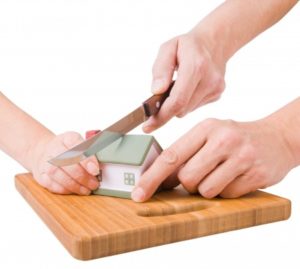 During divorce proceedings in Illinois, the complete declaration of all marital assets is required by state law. Even so, some spouses attempt to deceive their ex by hiding property to avoid its division. An Arlington Heights divorce lawyer knows that there could be serious legal ramifications if hidden assets are discovered, including jail time, but this does not always stop the illegal behavior.
Property division can be a touchy subject in any divorce, but it is one that is meant to leave each party with a fair share of the marital estate. The National Endowment for Financial Education found that nearly one-third of individuals with combined finances admit to deceiving their spouse about finances. When it comes to divorces, there are a few types of property that are commonly hidden to prevent an ex from making a rightful claim on the property.
1. Deferred income
For the majority of couples, the income earned from regular employment is the largest asset and source of cash flow. If an ex-spouse has a cooperative boss, he or she may be able to have a salary deferred until after the finalization of a divorce. An action that would make a business worth more money could also be delayed until later, undervaluing a couple's total assets. If necessary, a subpoena may be issued to an employer requesting information about a spouse's salary.
2. Large purchases
In an effort to diminish the assets that are to be divided between both parties, an ex-spouse may make large, expensive purchases, like automobiles, jewelry or home furnishings. Sometimes these purchases are meant to be kept, but often they are resold to recoup the cost once a divorce is finalized, effectively using the property to hide any funds that he or she does not want the other spouse to have access to. A close inspection of joint bank account statements may show large or unusual withdrawals, suggesting the improper use of a couple's shared funds.
3. Debts
An Arlington Heights divorce lawyer knows that some spouses also overstate their debts as a way to hide their assets. Friends or family members may be willing to help a spouse create a phony loan, whereupon the spouse makes payments fully knowing that the money will be returned by the lender upon finalization.
Seeking legal aid
Finding hidden assets can be very difficult, especially if an ex-spouse has different methods for secreting marital property away. Those going through a divorce may want to consult with an Arlington Heights divorce lawyer for help with the discovery process.
Go Back <<