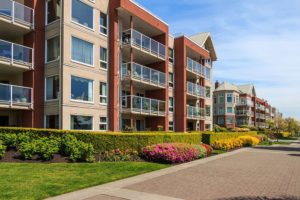 When many future homeowners in Illinois begin looking at houses to purchase, they often forget to perform crucial research. To ensure that they are happy in their new home for many years to come, there are several important things property buyers should look into before they sign any sales documents with the assistance of their Chicago real estate lawyer.
1. Neighborhood amenities
Neighborhood amenities include things like public transportation, recreational parks, schools and entertainment options. Although some of these amenities may not initially seem important, they often affect housing market values and can impact whether or not homeowners are satisfied living in their home.
Proximity to employment is another factor that homebuyers should consider when they embark on the purchasing process with the assistance of their Chicago real estate lawyer. According to the National Association of REALTORS®, 50 percent of homebuyers reported that convenience to the place where they worked was the second most significant factor when determining where they wanted to live.
2. Crime rates
Many homebuyers recognize that crime rates affect their personal safety. However, what many property buyers do not realize is that a high crime rate can have an impact on their monthly budget, even if their home is never burglarized. For example, if a home is located in a high-risk neighborhood, this can lead to inflated auto insurance premiums and elevated homeowners' insurance rates. Those in the midst of purchasing a home should carefully consider what the crime rate is like in the chosen neighborhood before making a final purchase.
3. Zoning regulations and neighborhood plans
Many homebuyers select and purchase homes simply because they meet their exact demands at present. Although a certain home may align with current desires, those purchasing property should keep in mind that communities are susceptible to change over long periods of time.
Additionally, while traditional neighborhood development projects, like the creation of a park or a school, can positively affect a home's value, unwanted changes can have the opposite effect. To ensure that they are able to avoid long-term financial loss, homebuyers looking at houses should extensively research existing zoning regulations and contact the city's urban development office to find out about what future plans exist for community improvements.
Even though performing this research is essential, many homebuyers often feel overwhelmed by everything they need to find out before they put in an official offer on a home. In this situation, those purchasing property may benefit from working with a Chicago real estate lawyer who can ensure that the real estate transaction goes smoothly.
Go Back <<