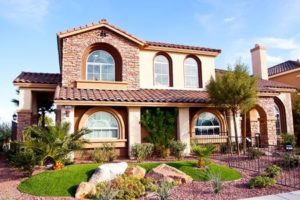 Over the last two years, a rising number of homeowners, including many here in Illinois, have undertaken or considered renovations to increase the value of their houses. According to The Wall Street Journal, homeowners across the country invested over $130 billion in home remodeling in 2013, which was the greatest amount spent since 2007. The amount of money dedicated to home improvements is expected to continue rising this year.
When these renovations are selected carefully, they can make a house more appealing and raise its resale value. Still, as any real estate lawyer knows, homeowners in Palatine should choose remodeling projects with caution. Some projects yield a return on investment that is well under 50 percent, and others may even discourage potential buyers. The following five improvements, however, typically offer predictable financial returns.
Bathroom expansions
U.S. News reports that many buyers prefer bathrooms with more space or homes with a greater number of full bathrooms. Older bathrooms can even be liabilities during the selling process, since prospective buyers often wish to avoid conducting renovations. Overall, the average return on investment for bathroom remodels is 62 percent.
Upgrading the master bathroom can also boost a home's resale value. Desirable master bathroom features include double sinks, improved lightning and tailored shower designs. Homeowners who have ensuite master bathrooms may see even greater returns. According to USA Today, 49 percent of buyers state they will pay more for houses with these bathrooms.
Before beginning any renovations, homeowners should consider whether the age and condition of the bathroom merit a full remodel or targeted improvements. Choosing a few strategic improvements can help reduce unnecessary expenses. However, homeowners who forgo a needed remodel might not receive a high return on investment.
Kitchen renovations
According to U.S. News, kitchen remodeling is another one of the most profitable home renovations, returning an average of 66 percent of the amount invested. Homeowners may not even need to complete a full remodel to see increases in home value. If a kitchen is in good condition, upgrading prominent features can offer a high return on investment. For example, USA Today reports that 69 percent of buyers will pay more for houses with new kitchen appliances. Remodeling magazine suggests the following improvements to increase value:
Refinishing the counters and tiles
Repainting the walls
Replacing the appliances
Homeowners should understand, however, that the initial home value might affect the final return on investment. If the renovation puts the overall value of the home significantly above the neighborhood average, homeowners can expect a lower return. As Time magazine explains, buyers who are interested in the neighborhood might not have the resources or inclination to pay significantly more for kitchen upgrades.
Homeowners should also assess how well a potential kitchen renovation will hold its value over time. Some kitchen styles or designs become dated quickly. Making these renovations closer to the desired selling date is typically advisable.
New bedrooms
The addition of new bedrooms can also be a financially rewarding renovation. As a real estate lawyer might note, in 2014, buyers in Palatine and other areas showed greater demand for homes with four or more bedrooms. According to The Wall Street Journal, during the same year, 46 percent of new houses were built with at least four bedrooms. This represented a sizable increase over the 34 percent of new houses that featured four or more bedrooms in 2009.
Converting attic space into a new bedroom is one of the most profitable ways to make this improvement, according to U.S. News. This project can be costly, with some estimates placing the price at more than $50,000. However, this renovation offers a leading return on investment of 73 percent.
Home offices
Home offices can also be a desirable addition, given the increasing number of people who telecommute. In 2013, Forbes reported that about 30 million people spend at least one day per week working from home, and about 3 million work exclusively from home. Furthermore, the number of people who work at home is projected to grow 63 percent by 2018.
On average, a home office offers a modest return on investment of 43 percent, according to U.S. News. Homeowners who want to improve their likelihood of recouping what they spend should create offices that can also be used for other purposes. Home offices with built-in features, such as cabinets, may be less appealing to buyers. Instead of installing permanent fixtures, homeowners should use removable or rented furniture to show the office space while staging a home.
Exterior improvements
Exterior renovations may seem relatively minor, but they can significantly affect home value, according to U.S. News. By enhancing curb appeal, these improvements can also attract more buyers. Additionally, many of these renovations can be completed quickly in preparation for selling.
The replacement of entry doors, garage doors, windows and siding are all short-term projects that yield significant increases in home value. Installing new steel entry doors was ranked as the most profitable home improvement in 2014. This renovation delivered an average return on investment of over 100 percent. According to the National Association of Realtors, the installation of stone veneers, wood windows, vinyl siding or fiber cement siding rank among the ten projects with the best returns in 2015.
People preparing to sell their homes can employ a few other measures to increase the final sale value. Homeowners should focus on maintaining their exterior surfacing and landscaping, as this can help increase the home's apparent value. Additionally, Palatine homeowners should consult with a real estate lawyer to ensure the eventual sale is completed smoothly and without any unnecessary financial losses.
Go Back <<