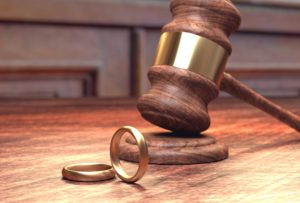 Answering a divorce petition in Illinois helps to ensure that the rights of the receiving spouse are protected. When a spouse in Illinois is served with a divorce petition, the respondent has a limited time to file an answer. If the respondent does not submit an answer to the courts within the allotted timeframe, a default judgment may be issued in favor of the petitioning spouse.
Spouses Who Receive a Divorce Petition Have Two Options
There are two options available for spouses who receive a divorce petition in Illinois. Understanding the consequences of each can help people determine which option is best for their situation.
If a spouse chooses to ignore a divorce petition, the case will proceed without the spouse's involvement. A default judgment will likely be issued and the terms will probably be in the petitioning spouse's favor, possibly resulting in unsatisfactory terms for the other spouse.
To challenge this judgment, spouses must file forms asking the court to vacate the judgment no later than 30 days of the default judgment date. It can become difficult to eliminate the judgment after this period.
Issue a Response and Get Involved in the Case
Spouses who wish to contest the terms proposed in a divorce petition and protect their rights must respond to the divorce petition by filing an Appearance form and corresponding Answering form with courts within 30 days.
If a family lawyer in Chicago, IL is retained by the respondent, he or she will discuss the terms of the petition and evaluate the objectives of the client before drafting a response. In addition to filing an answer to the divorce petition, the respondent will have the opportunity to file any counter petitions.
Individuals can also file forms themselves by uploading files into the court system or by bringing forms to the courthouse clerk in the county where the case was filed. Individuals also need to provide a copy of the Appearance and Answer forms to the other spouse or his or her lawyer the same day.
Go Back <<