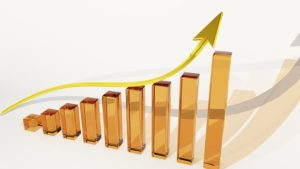 In the past twenty-five years, divorce rates for people over 65 have tripled, based on information from Pew Research Center. The rate of divorce for people between 50 and 64 has more than doubled during the same period. Although some news outlets have reported that divorce rates for American marriages appear to be declining, more than half of all marriages will likely end in divorce. There are a few possible reasons why Baby Boomers are currently divorcing in higher numbers.
Is increased longevity increasing the likelihood of divorce?
People are living longer, more active lives. Married adults in their fifties and sixties typically have decades of life ahead of them. Even retirees have more time to accomplish life-long goals and pursue personal interests and hobbies they did not have time for while working. When married to someone who lacks the same vision for the future, some Boomers opt to make the most of their remaining years by filing for divorce and beginning the next phase of their lives single.
Higher expectations than previous generations
Many Baby Boomers divorce now because they have higher expectations for their lives and the marriages they entered into decades ago. They contact a divorce lawyer because they have grown apart, not due to a specific indiscretion or sudden decline in the quality of the marriage. What constitutes a happy marriage these days is vastly different from years past. Some people in good health and with adequate financial resources feel they can divorce at an older age without having to worry about falling into poverty.
Baby Boomers historically divorced in higher numbers
Pew Research Center also notes that the rate of divorce for younger Baby Boomers was quite high. That could be another factor contributing to the current trend. Second or third marriages are often less stable than first marriages. That instability and willingness to divorce could increase the likelihood that some adults 50 and older leave a marriage in which they feel unfulfilled or unhappy.
Not just an American phenomenon
Recent studies reveal a similar trend in France. Elena Stancanelli is a researcher at the Paris School of Economics. She found that French couples who have been married for 35 to 40 years are just as likely to divorce as people married for less than five years.
Go Back <<