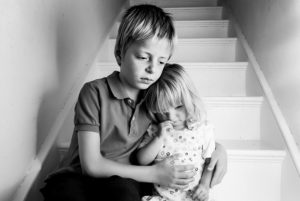 Illinois child custody cases always focus on the best interests of the child. Once a determination has been made by a court judge and custody has been awarded, a child custody order can only be modified under certain conditions. A child custody lawyer can explain Illinois guidelines and provide legal advice on a child custody modification.
Illinois Child Custody Laws and Guidelines
In the U.S., a child custody order must be modified in the state where it was obtained. A petition to modify the order must be filed with a state court. In Illinois, a parent can ask the court to modify a child custody order only under certain circumstances:
Two years must have passed since the date of the original custody order
Both parents must agree to the changes
When a child's present environment endangers the child's physical or mental health
When changes have occurred in the child's or parent(s) circumstances
When a modification is necessary to protect the best interests of the child
After a child custody order has been issued, child custody or visitation can not be changed without a child custody modification judgment.
In cases where a child's or parent(s) circumstances have changed, there must be new or previously unknown facts that did not exist when the original child custody order was issued. A parent can't ask the court for a child custody modification based on issues that were considered previously. Illinois child custody laws and guidelines are very specific. When seeking a modification, an Illinois child custody lawyer can make sure that guidelines are followed.
When a custodial parent decides to move to another state, the court must be convinced that the relocation will not be detrimental to the child's best interest, since an out-of-state move will affect the parent/child relationship and visitation schedules of the non-custodial parent.
Obtaining a Modification Judgment
An Illinois judge will consider the best interests of the child in light of all evidence presented to decide whether a modification is warranted. If the modification is approved, changes will typically go into effect immediately. In the event that either parent objects to the modification terms, the court is required to enter the specific findings of fact on which its decision was based. Illinois child custody modifications can be complex, so legal advice from a child custody lawyer can ensure the best outcome.
Go Back <<