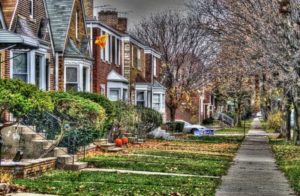 In line with 2019 housing market predictions for Chicago, the Windy City is shifting towards becoming a buyer's market by 2020.
The Buyer-Friendliness of Chicago Housing
Chicago is among the higher-ranking cities when it comes to buyer-friendly housing markets in the United States. According to a recent Home Buying Institute report, Chicago ranked second behind Albany, New York.
Realtor.com also reported that Chicago had enough homes to remain on the market for six months as of June, which is a larger amount than most metropolitan areas throughout the U.S. This number of houses for sale is also indicative of a balanced market.
In addition to the bounty of homes available in Chicago, the Realtor.com study determined that the median selling price for homes remained flat throughout the past year. The publisher's Director of Economic Research, Javier Vivas, cited a weakened economy in L.A., Chicago, and Providence as a potential reason behind these real estate trends, along with economic growth in other areas leading more buyers to seek housing elsewhere.
The combination of flat housing prices and ample inventory points toward better opportunities for buyers in the near future.
Reduced Home Prices in Chicago
Zillow recently published data revealing a reduction in home prices in the city's real estate market. In late July of this year, Zillow's research team stated that the average home value throughout Chicago declined by a total of around -0.6 percent over the course of the last year.
Zillow also predicted that prices would continue to lower by -1.6 percent in the next year, extending into July of 2020.
Slowed Sales
Another factor that could contribute to a flourishing home buyer's market is slowing home sales in Chicago, as Realtor.com revealed that home sales declined by -7 percent over the past year as of June. A Redfin report also showed that properties for sale in the city spend an average of 57 days on the housing market before finding a buyer. Comparatively, the average number of days spent on the market throughout the rest of the country is 35.
All of these factors could contribute to a strong buyer's market for homes into 2020.
Go Back <<