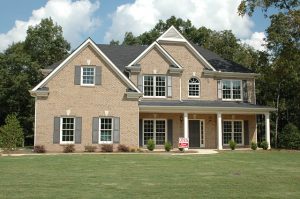 Chicago home sales spiked in June, illustrating a recovering residential real estate market in the wake of the COVID-19 pandemic. However, the market is still suffering as a result of the pandemic, with sales down 27.4 percent from June 2019, though this was a considerable improvement over the 42.5 percent decline in May.
According to Lucid Realty, there are certain changes in the Chicago real estate market to consider as home sales increase.
Increases in Contracts
In June, according to the Lucid Realty findings, home contract activity reached a high with an increase of 14.4 percent over June 2019. In addition to hitting an all-time high, this was the first significant increase in four months. The majority of the spike in contracts is occurring among detached homes, whereas the market for attached homes is still falling behind.
Lack of Closings
While there's been a surge in the number of home contracts, it's still early for closing sales. As a result, there are more pending home sales, with a June increase of 203 units compared to 2019. Pending home sales in previous months were considerably lower.
Minimal Changes in Distressed Home Sales
Lucid Realty found that there was little change in the number of distressed home sales in June compared to 2019, with a small increase of 4.2 percent from 4.1 percent last year. The reason for this could be the fact that many home sellers are refraining from putting their homes on the market.
Decreased Inventory Is Good for Sellers, Bad for Buyers
With increased contracts and decreased listings, home sellers are facing less competition this season, but buyers are left with fewer choices. Both detached and attached inventory saw a considerable decrease to a 1.9-month and 2.9-month supply of homes, respectively.
Increased Market Time
While some might assume that the low inventory would result in decreased market time, it's actually increasing for as yet unknown reasons. Detached homes sold back in June remained on the market for 81 days, up from 72 days in June 2019. Meanwhile, attached homes sat on the market for 86 days, up from 65 days in 2019.
These statistics indicate that the Chicago residential real estate market is beginning to improve as the summer progresses, but it will take some time before it makes a full recovery.
Go Back <<