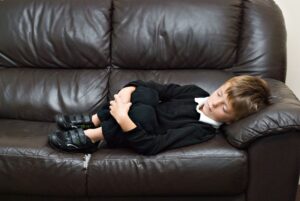 A parent is found guilty of child abduction in Illinois if he or she violates the terms of custody or deliberately takes, conceals, or detains the child without consent from the other parent. However, it is rare for the state to convict a parent for kidnapping. The best recourse for aggrieved parents is to file a petition asking the court to hold the other parent in contempt.
Child Abduction by A Parent
A parent commits the crime of child abduction if he or she takes one of the following actions:
1. Intentionally violating a court order granting joint or sole custody to the other parent by hiding or detaining the child or taking him or her away from the court's jurisdiction.
2. Deliberately violating a court order prohibiting him or her from detaining, concealing, or taking the child away from the court's jurisdiction.
3(a). The father intentionally detains, conceals, or takes the child without the consent of the mother or lawful custodian in cases where:
paternity is not legally established.
legal paternity has been established, but there are no court orders regarding custody.
3(b). The mother intentionally takes or hides a child she has abandoned or surrendered custody of, from an unadjudicated father who is the sole provider of custody and ongoing care.
4. Intentionally concealing or removing a child from the other parent after initiating a process that affects marriage or paternity but before the issuance of temporary or final orders on custody. 
5. A parent who was married to the other parent deliberately detains, conceals, or removes the child by force or threats of physical force.
Application of The Law
Child abduction by a parent is a category 4 felony in Illinois, attracting 1 to 3 years of imprisonment. However, it is rare for a parent to be convicted of child abduction in Illinois because the statute provides a reprieve that applies to almost all cases.
What A Parent Can Do If the Co-parent Kidnaps A Child
If the aggrieved parent has legal custody, he or she can file a Petition for Rule to Show Cause. This petition compels the family court to hold the order violator in contempt and enforce the order. The other parent will be forced to prove he or she did not violate the order willfully.
Go Back <<