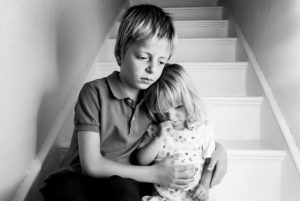 Parents who plan to file for custody should familiarize themselves with Illinois custody statutes. Illinois' family courts base their child custody decisions in the best interest of the child. In doing so, the court considers multiple factors before issuing its decision.
Illinois Court's Stance on Custody
Whenever possible, the court prefers that both parents be awarded joint legal custody. Joint physical custody depends on the parents' ability to come to an agreement on parenting time. When they cannot agree, the court will determine physical custody.
Making Efforts to Negotiate in Good Faith
It is always in the best interest of the children for the parents to attempt to negotiate in good faith and arrive at an agreement regarding how parenting time and responsibility will be allocated. When parents reach an agreement, it will be put into the Parenting Plan. This plan describes who will be responsible for making different types of major decisions regarding the child(ren) life(s). It also includes which days of the year each parent is responsible for the physical custody of the child(ren).
When Parents Cannot Agree on Custody Issues
When parents fail to agree on parenting time and responsibility, the court may refer them to mediation with their child custody attorneys. If mediation is not successful, the court will need to make a decision based on what would be best for the child(ren) and each parent's living situation. The court will appoint one or more experts who will evaluate both parents, the child(ren), and the living situations. The expert(s) will write a report with their recommendations. Factors that the court will consider, include:
Mental and physical health of all parties
Child's relationship with the parents
Any history of domestic violence
Recommendation of court-appointed experts
A parent's willingness to encourage the child(ren)'s relationship with the other parent
In a trial, the court will determine whether one or both parents should have physical custody. When a parent is not granted custody, he or she is still entitled to reasonable visitation unless there is the reason to believe the child(ren) would be put in danger.
Once the court has signed a custody order, it may not be modified for at least two years. The exception to this rule is if the current arrangement is endangering the child's physical, emotional, mental, or moral health.
Go Back <<