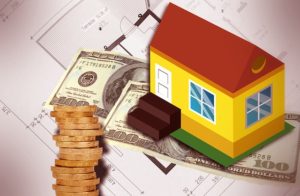 The new five-page Closing Disclosure makes home loans easier to understand and must be provided to borrowers at least 72 hours before their closing dates to allow them more time to review what they are signing. This new disclosure replaces the HUD-1 Settlement Statement. Previously, the HUD-1 Settlement Statement was provided to a buyer at closing.
Easy to Understand Format
The Closing Disclosure is a statement of the final loan terms and closing costs. The information on this disclosure should be compared with the Loan Estimate that the borrower received when applying for his or her mortgage. Each page of the document lays out the key terms and details of fees and other costs associated with finalizing the mortgage at closing.
Page One
The first page of the Disclosure displays information regarding the buyer and seller, loan information and closing date and location. The loan information includes information that should match what the borrower was offered while applying for the mortgage, including:
Loan amount
Monthly principal and interest
Projected payments, including a breakdown of principal and interest, PMI if applicable, taxes, homeowners' insurance, and escrow
Costs at closing
Page Two
The second page of the Disclosure gives a breakdown of all the closing costs associated with the mortgage loan. Costs include loan origination charges, services the borrower did not shop for, such as the bank's appraisal fee, and services the borrower did shop for, like survey or inspection fees. Other costs refer to various expenses that may have been prepaid by the borrower or seller.
Page Three
The third page of the Disclosure provides the calculations that are used to calculate the cash needed to close and summaries of both the borrower's and seller's transactions. These summaries are a record of all charges, adjustments, and payments for both entities.
Pages Four and Five
The final two pages of the Disclosure provide additional information about the loan including late payment fees, escrow information, and loan calculations. All contact information for the lender, mortgage broker, real estate brokers for buyer and seller, and settlement agent are provided on the final page. The borrower signs the bottom of the last page to confirm they have received the Disclosure.
In addition to the above disclosures, sellers may need to provide mold or lead based paint disclosures.
Go Back <<