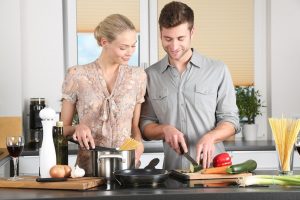 A Cohabitation Agreement is a legal agreement put in place by a couple who have chosen to live together but are not married. The agreement allows the couple to enter into a legally binding contract that can help them safeguard their rights as a couple, while at the same time protecting their individual interest and assets. As the lives of cohabiting partners become more intertwined, it can be complicated to resolve issues if they split up or if one of the partners passes away.
In Illinois, unmarried couples do not have legal rights to each other's assets just because they've lived together for many years. A cohabitation agreement details mutually agreed upon decisions regarding such things as ownership of property, household costs, inheritance, debts, spousal support, health care decisions, and allocation of shared assets if the relationship ends.
Legal Requirements for a Binding Cohabitation Agreement
The legal requirements for cohabitation agreements are much like the requirements of other valid contracts. The agreement should address all aspects of a couple's life to avoid disputes while living together. Some of the key points that a couple should highlight when creating a cohabitation agreement include sharing incomes and expenses, management of shared credit cards and bank accounts, distribution of assets if the couple separates, payment of debts, determination of health care cover responsibility, and division of a shared home upon a breakup or death of a partner.
The cohabitation agreement can also include agreements concerning financial support during and after the relationship and determination on child custody, support, or visitation rights (although the court can decide differently based on what's in the child's best interests). The couple can also create advanced health care directives to allow them to make decisions about the other's health in case of incapacity.
What if Cohabiting Couples Get Married?
If the cohabitants get married, the cohabitation agreement will cease to exist because the couple becomes subject to matrimonial law. Marriage means that the court has the power to make decisions on property division in the event of divorce. The decision will be based on numerous factors, including sharing, needs, and equality. However, the couple can decide to change the cohabitation agreement into a prenuptial agreement before they get married to help retain some of the protection offered by the original contract.
Go Back <<