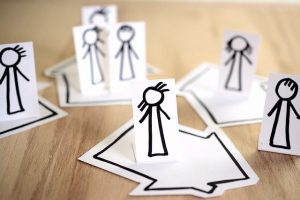 As a result of the novel coronavirus outbreak, the real estate community is experiencing certain problems such as the inability to perform in-person property showings, delays in implementing new license laws, and lawsuits from individuals exposed to the virus. Because of these issues, the Chicago Association of Realtors decided to convert a conventional webinar covering legal updates into a discussion regarding the problems the industry faces in these uncertain times.
Real Estate Professionals Are Essential, Not Their Clientele
As Governor J.B. Pritzker issued the "stay at home" order to citizens all over Illinois, many people in the real estate community wanted to know whether buyers and sellers in the real estate industry would be considered essential. While real estate professionals are considered essential and are allowed to continue working, buyers aren't essential.
While real estate businesses are permitted to continue operations, this doesn't give realtors complete freedom, and local officials could place certain restrictions on real estate brokers if needed. The key to keeping real estate business going is to look at it from a different perspective; while virtual meetings with buyers and sellers are permitted, it's important to make sure that the seller is comfortable with realtors entering and showcasing their properties.
Anticipate Delays
One of the biggest aspects that the Chicago Association of Realtors webinar was to originally cover was the finalization of new license laws. However, these laws could experience a delay in implementation because of the COVID-19 pandemic. According to Illinois Realtors General Counsel Betsy Urbance, the new laws were set to be in place by June, but the date is now more uncertain because of the outbreak.
There's also uncertainty still around when the "stay at home" order is to be lifted. Originally set for an end date of April 30th, the order has been extended for another 30 days up through to May 30.
Legal Tools Available to Realtors
According to the National Association of Realtors Senior Counsel Lesley Muchow, when showing a listing, some agents have used liability waivers that requested sellers to refrain from filing a lawsuit if exposed to the coronavirus while showing the home. While it may appear to be drastic, people can sue professionals for just about anything imaginable, according to Muchow, so it may be best to implement waivers if cleared by higher-ups.
Considering the nature of the outbreak and our understanding of how the virus works are still developing, it's unclear precisely what's to be expected in the future of real estate, but taking precautions and taking into account the way the community is changing can help with adaptation until a return to normality can begin.
Go Back <<