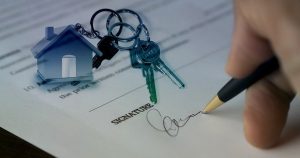 If a home buyer is worried about how the COVID-19 pandemic may affect his or her purchase, it may be ideal to add a COVID-19 real estate addendum for additional protection.
Concerns Around COVID-19
There are many circumstances that are making the real estate market less secure as COVID-19 continues to spread. For instance, a recent home buyer may have found a great home but discovers that the seller recently contracted the virus and the buyer is immunocompromised. Buying a home could also be somewhat trickier with the banning of nonessential travel and current stay-at-home orders.
People may still want to move and buy a home at this time, but with certain changes to the closing date or added provisions. Buyers may also be worried about whether they can get their money back if they need to cancel their purchase and back out of the deal. In any of these cases, a COVID-19 real estate addendum may help protect their investments.
The Option to Add COVID-19 Real Estate Addenda
When drafting a purchase agreement, buyers have the option of adding a COVID-19 real estate addendum and certain contingencies that can keep them protected. While the most popular option is an inspection contingency, other addenda could pertain to delayed closing dates or financing.
While some realtor associations are now offering addenda that account for COVID-19 for agents to use with clients, other agents are drafting new addenda with the help of real estate attorneys. A COVID-19 addendum could be included in new contracts, but it's also possible to add one to existing contracts in an attempt to help extend deadlines and keep all parties involved consistently protected.
When writing a purchase agreement and a seller has agreed to the COVID-19 addendum, factors that go into the addendum should account for time constraints, financial concerns, and health issues. For instance, an addendum could include a timeline for the amount of time a buyer has to inspect, appraise, and close on a home, which would account for delays resulting from the pandemic. Financial concerns could include job loss that forces the buyer to back out of the sale, and clauses discussing health issues could apply to any unexpected circumstances resulting from the buyer or seller contracting COVID-19.
However, if a seller doesn't agree to a post-contract addendum, it's often best to back out of the deal.
As long as all parties agree to one, it's best to add a COVID-19 addendum when writing a purchase agreement.
Go Back <<