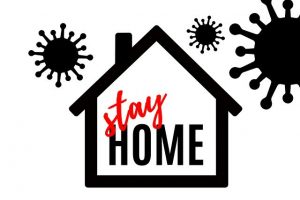 The novel coronavirus, COVID-19, will affect custody in several ways, including parents' financial status and the ability to visit or transport children, among others. This makes it important to implement a good plan to keep the family safe and prevent any unpleasant surprises from arising.
Some of the effects of COVID-19 on families can include financial difficulties, supply shortages, and restrictions on travel, all of which can cause stress. Having a co-parenting plan in place can help eliminate this uncertainty and keep the family prepared as stay-at-home orders continue.
What to Include in a Co-Parenting Plan
The three main aspects that the plan needs to account for include decision making and legal custody, parenting time, and costs including child support and medical costs.
Determining Legal Custody and the Power to Make Decisions
Parents often share custody of their children, which means they are both responsible for making decisions for their children together. If they are unable to come to an agreement, they can mediate. While parents may be able to work with a mediator to make certain decisions, some more immediate issues cannot wait for mediation.
Some of the more urgent problems may include whether a parent should receive temporary custody of one or more children, or if those children should be allowed to go to school when they're still open or to remain home in quarantine.
In cases such as these, it's important to develop a plan to prevent complications.
Deciding Parenting Time
If a parent or child is infected with the coronavirus, parents may wonder if parenting time still applies and how.
It's important to keep in mind that COVID-19 won't permanently affect parenting time and custody orders, but one parent may be required to forfeit parenting time for the sake of the children's safety and wellbeing. However, parents can connect virtually through Zoom meetings or other means.
Regardless of how parents choose to split parenting time, it's important to create a written agreement that clearly discloses when the agreement will end.
Figuring Out Expenses and Support
A parent's income may be affected by the pandemic, but that doesn't necessarily mean that child support will change, as the courts will consider this a temporary change.
On the other hand, child support may be reduced if a parent is unexpectedly required to care for the child in his or her custody for a longer period than usual. However, expenses such as child support will depend on the specific circumstances and the state.
Regardless of the circumstances, having a plan implemented will help prevent any unexpected custody issues and keep the family safe until the coronavirus is no longer a threat.
Go Back <<