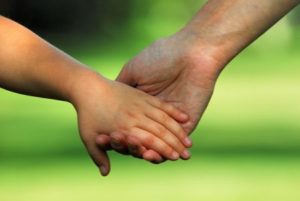 For many Illinois couples going through a divorce, one of the most complicated and often hotly-contested issues that they must face is where their children will live, who will make decisions on the children's behalf and which situation will be in the best interest of their children. The thought of having less time to spend with a child can be heartbreaking, but it is necessary for the emotional and physical well-being of any children involved that a custody arrangement is created that provides safety, security and as much consistency as possible.
In Illinois, there are two types of custody recognized by the courts: legal and physical child custody. Many people mistakenly assume that these terms are interchangeable, but in reality legal custody determines who is able to make important decisions for a child, while physical custody determines where a child resides.
Legal custody
Having legal custody gives a parent the responsibility to make legal decisions on behalf of their child or children. Decisions that are covered under legal custody often include the following:
Medical care
Religious practices
Educational choices
Any aspects of a child's welfare must be decided upon by the parent or parents who are awarded legal custody by the court. In the majority of cases, parents are awarded joint legal custody, giving them both the ability to make decisions for their children. In some cases, one parent may be proven to be unfit, leaving the other parent with sole legal custody.
Physical custody
Physical custody deals with where a child lives on a day-to-day basis. A judge may look at a variety of factors when determining which parent can provide the best living arrangement for a child. If one parent is awarded sole physical custody, the non-custodial parent may be awarded visitation, unless issues such as substance abuse or a history of domestic violence prevent the court from doing so. If both parents have joint physical custody, they are required to come up with an appropriate schedule that outlines how much time is spent by a child at each of their homes.
The preference for joint custody
Illinois judges often have a strong preference for joint custody, both physical and legal. Continued regular contact with both parents is assumed to be the best for children, unless there is distinct evidence proving that one parent is unable to properly care for his or her child. While an exact 50-50 split of time and decision-making power is not always the case, many judges prefer arrangements where parents work together to create lasting relationships with their children.
Go Back <<