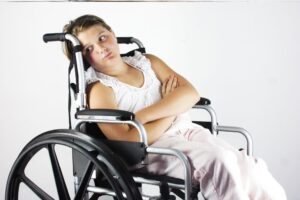 Divorce with a disabled child will present additional issues that the court will consider and parents should keep in mind. There could be different results than what families would otherwise see without disabled children.
The Usual Custody Considerations May Not Apply
When deciding physical custody, the court will usually presume that joint physical custody is what is best for the child. However, the transition could be stressful for the child. In some cases, it may be better for the child to have a primary home and visitation for the other parent. This has nothing to do with the other parent's fitness. Instead, it is meant to make things easier for the child.
There are also different financial considerations in this divorce. Parents can expect that there will be a variety of extra costs for care and treatment. In addition, they may need to do long-term financial planning for after the child turns 18 since there will still be expenses. Given the financial requirements, there will be more discussion of future arrangements. Parents should be prepared to plan for the future during the divorce.
Parents Should Try to Work Together
There is a need for coordination and communication during and after this divorce. The parents will need to work together for the good of the child and cannot let personality differences or disputes get too far to the point where that will not be possible. Conflict management is critical to deal with issues that threaten to destroy the parents' relationship to the point where it cannot be repaired. Chances are that the parents will need to remain in continuous communication in the future to address the child's disability. This is why there is extra incentive to remain civil.
Many parents are trying to get through the present when they are getting divorced. That is completely understandable as divorce is stressful and traumatic. However, parents of a divorced child need to think about what will happen in the future because the disability will remain. They may not want to think about long-term planning, but it is an absolute must. A child custody attorney could point out things that a parent needs to consider now that should be in the divorce agreement. Once the agreement is signed, it is not always easy to modify, so certain considerations should be addressed now. 
Go Back <<