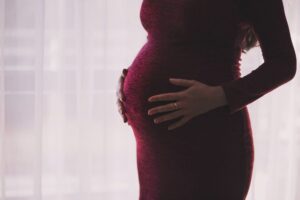 While pregnancy does not prevent a judge from dissolving a marriage, it makes it hard for the couple to get a simplified divorce. Apart from the emotional strain, the couple has to deal with the legal complications created by the pregnancy. In some cases, family courts delay divorce proceedings until the child is born to address all the paternity issues applicable to the child in the final divorce order.
Pregnancy Complicates Divorce Proceedings
Illinois law considers the husband to be the father of any child born within a marriage. This makes the father legally responsible for child support in case of divorce. Having a pregnancy during divorce raises pertinent issues like child support, time-sharing, and parental responsibility.
What Is A Simplified Divorce?
A simplified divorce is a divorce application where the couple has agreed on most of the issues that need to be resolved during separation. The couple will have agreed on how to share marital property, debts, and can live independently. However, a couple must satisfy several requirements to qualify for a simplified divorce. Some of the requirements include the marriage lasting less than eight years, the absence of children, and the absence of pregnancy.
Acknowledgment of Paternity
If another man takes responsibility for the pregnancy by signing an acknowledgment of paternity, he will be responsible for child support instead of the husband. If the wife has a signed acknowledgment of paternity, the court will relieve the husband of the responsibility for child support. The husband will also be relieved of parental responsibility and time-sharing. The acknowledgment of paternity clears the way for the court to issue a final order on the divorce without needing to resolve issues related to the unborn child.
When a Husband Challenges Paternity
If there is no one acknowledging paternity, and the husband contests the paternity of the child during the divorce process, then the court can request a DNA test to determine the biological father. Since the paternity test will have to wait until the child is born, the divorce will be delayed until after childbirth.
While pregnancy by another man can help the husband prove infidelity, it is not a requirement for divorce in Illinois. Illinois is a no-fault state, meaning that a couple can seek divorce without the need for proof of irreconcilable differences.
Go Back <<