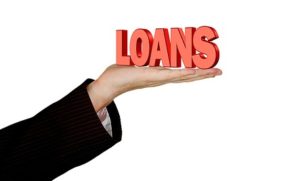 First-time homebuyer programs and grants help people across the United States get their foot in the door so they can achieve the American Dream of homeownership. These programs often mean low or no down payments, more lenient loan qualification requirements, and special treatment for certain professions like military veterans, teachers, and law enforcement.
USDA Loans
The U.S. Department of Agriculture backs this loan program for lower-income individuals buying in qualifying rural locations. Since "rural" is broadly defined by the USDA, people looking to buy their homes in some suburban locations may also qualify.
FHA Loans
Insured by the Federal Housing Administration, FHA loans are a good choice for borrowers with lower credit scores, little money saved for down payments, and those with higher debt-to-income ratios.
VA Loans
Backed by the U.S. Department of Veteran Affairs, VA loans are intended to assist veterans, military personnel, and their families. These loans feature reduced closing costs, competitive rates, and no required down payment, though some borrowers may be required to pay a funding fee.
Freddie Mac and Fannie Mae
Freddie Mac and Fannie Mae loans only require a down payment of 3% for conventional mortgages. This makes these loans ideal for those first-time homebuyers with high credit scores but minimal savings for down payments.
Good Neighbor Next Door
This is a Housing and Urban Development program that provides home buying assistance to firefighters, law enforcement personnel, emergency medical technicians, and teachers. It features a 50% discount on home list prices in certain revitalization areas. A $100 down payment is all that is typically required.
Energy-Efficient Mortgage
These mortgages are backed by VA or FHA loan programs. They enable borrowers to include the expense of energy-efficient upgrades in a primary loan. No down payment is required for EEMs.
HomePath ReadyBuyer Program
This program provides closing-cost assistance of 3% for first-time homebuyers who successfully complete an educational course and buy a Fannie Mae foreclosure property.
FHA Section 203(k)
This FHA-backed loan allows homebuyers to combine the costs for home improvement projects with the money needed to purchase a home into a single mortgage.
Native American Direct Loans
The NADL program provides Native American veterans direct home loans to purchase, renovate, or construct homes located on federal trust land.
Local First-Time Homebuyer Grants and Programs
A large number of cities and states offer local programs and grants that provide closing cost assistance with no down payment.
Go Back <<