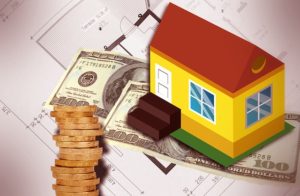 To ensure that flipping a real estate property is successful, investors should have a clear understanding of the market before they buy, always use written contracts, and set a strict budget. By making smart investments, keeping renovations within their budgets, and having everything in writing, investors can flip a house for a significant profit.
Understanding the Market
It is important for investors to understand the market so they know if they are getting good deals on the properties they plan to flip. People should research the market value of similar properties in the area. A good rule of thumb is to try to pay no more than 80 percent of a home's market value, minus the cost of renovations. Real estate experts often help investors evaluate the market to find the best deals. They also assist with market research and may be aware of property issues that could hinder the success of a flip.
Using Written Contracts
If people plan to invest with their family members or friends, it is important for them to use written contracts that spell out the terms of the agreement and the responsibilities of each party. If one person will be providing the money, a penalty clause should be included to ensure that the money that is extended is repaid in a timely manner. Having a written contract can help to minimize the potential for conflict because the parties will know what their responsibilities are.
Setting a Realistic Budget and Schedule
Surprise repairs, scheduling conflicts, and expensive renovations can significantly impact the cost of selling a house. By knowing their budget upfront, identifying cosmetic projects as well as major structural, plumbing or electrical problems in advance, and getting a professional home inspection to uncover any hidden issues, investors can avoid costly surprises down the road.
It's also important for investors to plan their repairs and renovations carefully and make sure they stay on track. Investors who take months to flip their houses can end up paying large amounts of interest on loans and some may even pay penalties for not selling in time.
Flipping houses can be highly profitable. However, it is important for people to take their time and to make wise investments so that they might be likelier to be successful.
Go Back <<