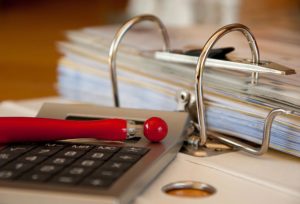 When thinking of the word "fraud", most people recall images of corrupt corporate executives leeching money from their employees, investors, or customers. The unfortunate truth is that those who have the most trust are in the best position to defraud someone of their assets, even if they once took vows for each other. Marriage represents a commitment to bettering the life of your partner in every way possible, including sharing your financial futures. Spouses frequently cosign binding legal agreements, sharing the potential risk involved with violating the contract. Even if one spouse performed the direct actions that resulted in a monetary gain, the other's efforts in taking on a burden of risk also entitle them to a portion of the reward. The question then becomes, "How does someone verify their spouse's assets during a divorce?"
A spouse may hide assets in unknown accounts under false names and undergo a rigorous routine of deception in order to keep as much money as possible. Because one spouse may have decided to leave long before the other was aware, they may have ample time to tuck away funds before it's time to face off at the divorce proceedings. Keeping a tight control of the finances, large purchases completed without the other's knowledge or consent, and an unwillingness to share financial statements are strong warning signs of a spouse potentially hiding assets. A cheating spouse or one who lied to their partner in another substantial way should also be regarded with financial suspicion. The existence of a prenuptial does not guarantee that a former partner will behave honorably, either.
In order to defeat these measures, forensic accountants are tasked with discovering all of a person's financial assets and determining their monetary value. Armed with a report from the forensic discovery, a divorce lawyer has more tools at their disposal for ensuring the proper distribution of financial assets. The value of the service in divorce proceedings has already spurred the frequent use of forensic accountants by the very wealthy, but no one should entrust their financial future to a spouse who no longer has their best interests at heart. Those who are undergoing divorce proceedings or know someone that is should seek the help of a legal team that is experienced in divorce law and knows the tricks that people use to defraud those they once loved.
Go Back <<