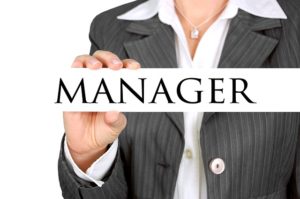 There are a few important things landlords should consider before hiring a property manager. Making the correct choice can save them time and allow them to expand their investment portfolio more lucrative. Hiring a property manager too soon or choosing the wrong manager can lead to ongoing headaches and lost revenue. The following five tips will help property owners make an informed decision when they are ready for a property manager.
Individual or property management company?
Established property management companies have systems already in place that can quickly address practically any situation that occurs at any time. They have numerous people with property management experience and are a good choice for investors with numerous properties to manage. Individual property managers are a good choice for small investors who like to maintain control and develop their own procedures.
Years of experience
Savvy landlords benefit from the years of experience a property manager gained on another person's payroll. Property managers must be skilled at dealing with a wide variety of people and capable of expertly handling countless situations from security issues to minor plumbing leaks. Developing needed skills takes time and learning on the job can result in legal problems requiring the services of a real estate attorney.
What duties will the property manager handle?
Successful real estate investing requires a network of knowledgeable professionals in addition to a knowledgeable and hardworking property owner. One person can't handle all duties. Some property owners like to handle advertising and screening of new tenants themselves. Landlords should discuss their advertising and screening process with a real estate attorney to ensure they comply with all Fair Housing laws.
How often will the manager visit properties?
All real estate is local. A property manager must live close enough to properties to respond quickly to issues. If managing an apartment complex, the manager typically lives on-site. With rental homes spread over several miles, it is important to establish procedures for routine maintenance inspections and property visits.
Is the manager full-time or part-time?
Some investors do not need a full-time property manager as their portfolio grows slowly. Choosing a manager who has other obligations or investment properties of their own can lead to problems. Investors must be sure any property manager will make the investor's properties a top priority at all times.
Go Back <<