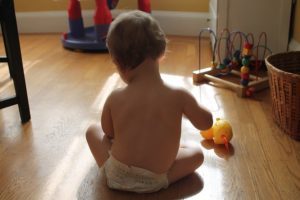 Judges may consider each parent's living accommodations when determining parenting time in Illinois. While considerations may vary depending on the court, judges typically look at the children's ages, genders, and the number of kids when evaluating the parental homes.
The Number of Children
Judges will determine whether or not the number of children will affect the standards of living in the home. If a parent has multiple children, he or she may be required to have more space available to accommodate them when spending the night at the home.
For instance, if a parent has three children, the judge may not make a decision in his or her favor if the children will need to share a single bedroom or if the children need to sleep on the couch or other furniture.
Courts will also consider whether the children are from one or multiple relationships and whether they live with the parent on a regular basis.
Children's Genders and Ages
When children are of the opposite sex, the courts may require the parents to provide the children with as much privacy as possible, whether this entails providing the child with his or her own bathroom, bedroom, or another space.
With regard to age, older children will generally require more space than younger children. The court may make an unfavorable decision if, for example, an older child in high school is required to share a bedroom with a younger sibling who's still in elementary school.
Safety of the Children
Courts will also take into account the overall safety of the parent's home and the local area. If a child is at risk of injury in the home or neighborhood, this might result in limitations for overnight visits.
Parents should learn what they can about their neighborhoods, including the types of crimes that occur, how often they take place, and whether any sex offenders live in the area.
Ability to Adjust
Children who are used to living in a certain space such as a larger home may have difficulty adjusting to a new space. Courts will consider how the new environment will affect the child psychologically.
Living accommodations could affect decisions around parenting responsibility and visitation. Parents should determine whether living accommodations are appropriate for one or more children if they want the court to make a decision in their favor.
Go Back <<