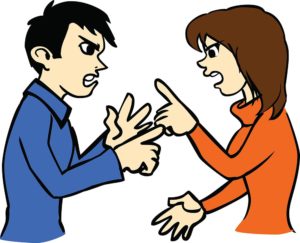 Illinois is not a community property state, and it is among the majority of states that divide property equitably rather than equally during a divorce. Marital property includes real estate, vehicles, bank accounts, retirement plans and investments acquired during the marriage. It does not include property acquired before the marriage, assets acquired as a result of non-marital property, or inheritances, as long as these assets were kept separate from the marital accounts and the other party did not contribute to them during the marriage.
Factors that affect equitable distribution
Instead of rewarding each party with half of the value of the marital assets, the Illinois Marriage and Dissolution of Marriage Act states that a judge must determine the equitable distribution of the assets based on a number of factors, including the following:
The value of the marital property
The length of the marriage
The sources of income and employability of each party
Custodial provisions
Maintenance
Tax consequences of the property division
The judge will also consider how much each party contributed to the marital assets. This includes non-financial contributions, such as raising the children or deferring education or a career in order to support the career of the other party. Equitable distribution often results in one party receiving a reward that has a higher monetary value than the other party.
Couples who agree on the division of assets do not have to go to court
The court is required to follow the Illinois state laws when dividing marital assets, but it is not required to disclose the factors that affected the decision. Even though the court determines that the distribution is equitable, it is not necessarily agreeable to both parties. Once the judgment is set, it is not changed easily. A couple who does not want to leave the final decision to the court may negotiate their own settlement in the dissolution of a marriage.
Many couples feel it is in their best interests to come to a mutual agreement over the marital property division in order to divide assets in a way that is most suitable to their situation. Divorce settlements are common and can save the couple substantial money in legal fees. Even when couples agree to come to a settlement outside of court, it is important to have legal representation during the negotiation. An experienced divorce attorney can advise on legal matters and ensure that no rights are inadvertently relinquished.
Go Back <<