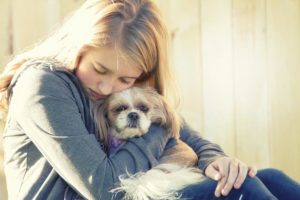 In Illinois, all children are given the right to the physical, emotional, mental and monetary support of their parents, thanks to the Illinois Parentage Act of 1984. This act also outlines how parental rights are assigned to fathers. When children born out of wedlock or conceived during a marriage by a man who is not the husband, it can be difficult to assign child custody. However, an Illinois paternity attorney knows that state law allows husbands to deny paternity of children that are not biologically theirs, releasing the husbands from legal responsibility.
Illinois' paternity laws
There is an automatic assumption in Illinois that a woman's husband at the time of a child's birth is the biological father. With this assumption, all financial obligation is placed upon the legal father. In order to relinquish parental rights and free the husband from child support and other responsibilities, the husband must obtain a court order. If the couple is not married, the assumed father does not have parental rights until he is able to establish paternity.
How to deny paternity
It can be a challenge for some men to handle the burden of financial support for a child that is not theirs. Illinois allows husbands to surrender legal rights to a non-biological child by signing a Denial of Paternity form within two years of when the child was born. The mother and biological father must also sign a Voluntary Acknowledgement of Paternity (VAP) form in order to validate the Denial of Paternity form. An Illinois paternity attorney understands that if the biological parents do not sign a VAP form or decide to rescind it later, the legal responsibility returns to the alleged father.
When signing a Denial of Paternity form, husbands should keep in mind the following:
The Denial cannot be signed prior to a child's birth.
The form must be signed in front of a witness who is not a parent of the child.
If the Denial is signed at the hospital, the biological father's name will be added to the birth certificate.
A Denial may be completed for a child born in another state if the biological father and mother were not married.
Withdrawal of a VAP
If parents want to change their minds about parental rights or discover that the husband was the father after all, a VAP may be withdrawn no more than 60 days after signing. After that period of time, a judge must determine whether a VAP should be rescinded based on fraud, duress or material mistake of fact.
Denying paternity can be complicated, and many parents choose to work with an Illinois paternity attorney to help ensure that the correct forms are signed and filed at the correct times.
Go Back <<