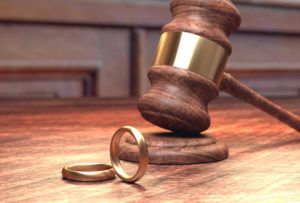 Starting this year, Illinois enacted changes to child custody and family laws. This is the first major overhaul of the law in 37 years. Every year millions of people continue to get married and nearly two million divorce. More and more families are having children out of wedlock and single parenting is increasingly common. These shifting social rules demanded that the law adapt to accommodate the modern American family.
Major Changes
The new laws replaced child "custody" and "visitation" with "parenting time" and "allocation of parental responsibilities." The standard primary and secondary custody arrangement is becoming less and less common. Children generally now have two primary residences and spend nearly equal time with both parents. Moreover, divorced parents are expected to share in daily routines like driving the kids to soccer practice or attending music recitals. These new terms are designed to reflect this new reality, that divorced parenting is a shared endeavor.
In reflection of this new dynamic, decision-making powers and parenting time are no longer tied together. Specifically, a parent can have little or no parenting time but still retain equal decision-making rights over the child's education, healthcare and other matters. Additionally, child support is now tied to parenting time. The more time you spend with the child, the more your child should receive in support. The new laws are less focused about clarifying primary custody and more focused on providing a medium for co-parenting.
Parenting Plans
Parents may now submit, either together or individually, parenting plans. The court retains ultimate authority over what is best for the child but parents can submit their own plans for parenting. These plans can be as detailed or vague as the parents want – there is no minimum standard.
The court may can invalidate parenting plans only if it is determined that there is a defect in the plan. For example, if it was drafted without the other parent's consent or if the plan is unfair by lumping all of the expenses and responsibilities onto one parent.
What happens if parents cannot agree on a plan?
Rather than going straight to litigation, the Legislature now requires parents to submit to mediation. Mediation utilizes trained professionals to help parents communicate their differences and arrive at a mutually acceptable plan. Generally mediation saves parents money by avoiding the expense of court and attorneys.
These new changes are designed to reflect the fluid nature of the modern American family.
Go Back <<