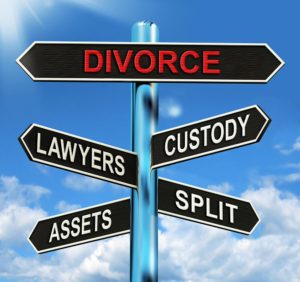 It was the divorce of the year.
It captured the attention of every media outlet, morning radio show and divorce lawyer in Chicago. It hinged on "irreconcilable differences and difficulties" that caused "the irretrievable breakdown" of a 12-union. At stake were custody of three young children, homes in New York City, Aspen and Miami—and $5.5 billion.
When hedge-fund billionaire Ken Griffin and his wife Anne Dias Griffin announced plans to divorce, everyone knew it would have the potential to get ugly, and it did. But after 14 months of verbal and legal sparring, the couple announced a settlement, bringing to an end a drama that played itself out in newspapers across the country.
The story of how it happened is fascinating. And it comes complete with a lesson that divorce lawyers in Chicago want their clients to understand.
Ken Griffin is a self-made billionaire. Nearly 30 years ago, he bought himself a personal computer and a telephone and started trading stocks from his modest dorm room at Harvard University. His early success quickly caught the eye of hedge-fund pioneer Frank Meyer, who quickly snatched up the enterprising young investor, giving him $1 million to invest.
Griffin earned 70 percent return on the money.
Seven years later, Griffin formed Citadel, which became a giant in the alternative asset management industry. Griffin expanded the company into liquidities and investment management technology. He made billions.
In July 2004, Griffin married Anne Dias Griffin, who had founded Aragon Global Management, a successful Chicago hedge fund firm. They quickly became a power couple, donating hundreds of millions of dollars to churches, art museums, hospitals, the Chicago Public Library and universities.
The couple also built one of the most impressive collections of art in the world, paying millions for paintings and loaning them to the Art Institute of Chicago. They had three children, purchased beautiful homes across the country, including those in New York, Aspen, Miami and Hawaii. Everything, it seemed, was perfect for Chicago's power duo.
Then something went horribly wrong.
Word started to leak that things were not as perfect as they seemed in the Griffin household. There had been problems since before the marriage. Ken Griffin had left the family just about the time their third child was born, according to sources. The two disagreed about gifts of hundreds of millions of dollars given to universities, hospitals and churches.
On July 2014, Griffin filed for divorce from Dias Griffin—and that's when things got really ugly. She challenged the prenuptial agreement.
Divorce lawyers in Chicago begin to wonder how much of the couple's vast fortune will be left if and when the divorce is finalized. They questioned who was in a stronger position. Dias Griffin's attempt to have the prenuptial agreement was analyzed by every divorce lawyer in Chicago.
It was bitter and it was ugly. It was a case study in the complexities of divorce—especially when children, shared assets, prenuptial agreements and finances are involved.
Then, a day after the couple was scheduled to start a public trial over the prenuptial agreement, The Cook County Circuit Court administrator announced a settlement and the divorce was finalized. The impossible had been accomplished, and the prenuptial agreement was declared valid.
As Ken Griffin and Anne Dias Griffin discovered, prenuptial agreements are valuable for everyone involved in a divorce, including the children.
The prenuptial agreement in the case described above protected Ken Griffin and the wealth he had built. It protected Anne Dias Griffin, who might have otherwise found herself in a prolonged legal battle–and maybe with nothing. And it protected the children, who were at risk of becoming life-long pawns in their parents' relationship.
Thanks to the prenuptial agreement, Griffin will know with precision what his financial responsibilities are. Dias Griffin can rest assured that she will not likely have financial worries in the future. And the children will know where their home is, with whom they will be living and have some sort of stability.
Even for people with modest bank statements, prenuptial agreements can be valuable. They can protect a spouse from taking on debt brought to the relationship by the other spouse. They can protect inheritance rights. They can protect businesses. And, perhaps most importantly, they can protect the children and both parents' rights with regard to who gets to see them and when.
No one plans to go through a divorce, but it happens–even to couples with incredible wealth and a seemingly perfect marriage. That is why everyone should talk to a divorce lawyer in Chicago about prenuptial agreements. It is not planning for the worst, it's preparing to get the best possible outcome should the worst-case scenario ever become a reality the way it did for Griffin and Dias Griffin.
Go Back <<