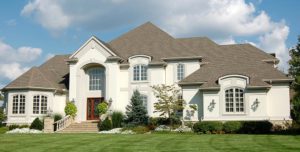 In Illinois, implied warranties, including a warranty of habitability protect purchasers from hidden, latent defects that may exist within the construction of a building. These warranties exist whether a home is 100 years old, or has just been completed.
The issue of implied warranties has been put before the courts on numerous occasions since it became law in 1979. Most commonly, builders and developers have sought to limit their exposure to claims filed by property owners. Most recently, the First District Illinois Appellate Court has upheld the rights of property owners and subsequent purchasers to seek damages against builders and developers who have included latent defects within the construction of a property.
"When purchasing property, buyers must carefully read any waivers or disclosures included within the contract. In particular, they should pay close attention to any rights they may waive when pursuing an alleged breach of the implied warranty of habitability," instructed Arlington heights real estate attorney Roger W. Stelk.
In Illinois, sellers are not required to identify or explain waivers of Implied Warranty of Habitability that may exist within a purchase agreement. For this reason, buyers are strongly cautioned to meet with an Arlington Heights real estate lawyer prior to signing any purchase agreement. While the Illinois Courts have generally upheld the rights of subsequent buyers to pursue damages against the builder for latent defects, the courts can find that buyers have sufficiently waived their rights and in the process absolved the builder of any responsibility.
"Buying property represents a considerable investment of time and resources. As such, buyers should carefully read through purchase agreements to ensure that they do not waive any rights to implied warranties of habitability that would prevent them from seeking damages for significant structural defects that could make the property dangerous to live within," commented Arlington Heights real estate attorney Roger W. Stelk.
Go Back <<