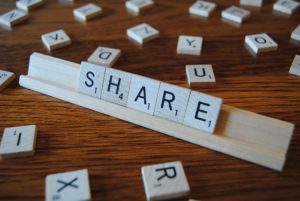 Illinois has recently adopted the income shares model of calculating child support. This new model significantly alters the methods used to calculate child support and it is important for parents to understand how the new model will affect the amount of money they may be required to pay or may receive.
Benefits of Income Shares Model
Illinois' adoption of the income shares model takes into account everything from a parent's income to the amount of time each parent spends with their children. The new calculation aims to improve the determination of child support more equitable by placing a "fair and equitable share" of the burden for childcare expenses on each parent.
The Four Step Process for Calculating Child Support
The basis for the income shares model assumes that children should receive the same proportion of parental income as if the parents were still married. To achieve this, the court will undertake a four-step calculation process to ensure that the child's needs are adequately addressed and satisfied.
The first step is to calculate the net income of both parents. This sum will then be added together to determine the total net family income.
Once this is determined, the court will compare the family income against a grid compiled and maintained by the Illinois Department of Healthcare and Family Services. The grid shows the average child-related expenditures of families with similar incomes.
The next step is to calculate a presumptive total (for both parents) child support obligation, including food, shelter, medical care, and other basic needs, and any other additions that may be specific to the children of the marriage.
Finally, the presumptive calculation is prorated to each parent based on his or her share of both parents' aggregate net income.
The Change to the Law is Not Retroactive
The law makes no changes to existing child support orders, and the revised statute explicitly states that the new calculation method, in and of itself, is not a basis for modification of such orders; to obtain a modification of support, proof of a substantial change of circumstances in either or both parent's finances and needs or the child's needs is required.
The new rules will, however, be applied to all original and modification support actions that were pending on or after July 1, 2017. Lawyers for child support in Illinois can help parents determine whether circumstances warrant a modification of support.
Go Back <<