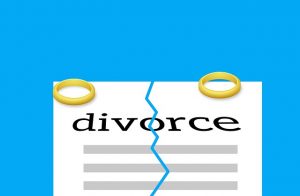 There are certain ways infidelity may indirectly affect a divorce in Illinois, but the courts do not consider it grounds for divorce. Many individuals wish to get a divorce because of spousal infidelity, but it's important to understand how infidelity factors into the Illinois divorce process.
"No-Fault" Divorce in Illinois
At this time, adultery isn't acceptable grounds for divorce in Illinois. Historically, Illinois divorce law used to list multiple reasons couples might wish to get divorced, but today's "no-fault" divorce law has changed this. In a "no-fault" divorce, neither spouse is determined to be responsible for a failing marriage. Currently, "irreconcilable differences" – in which case the couple's marriage has irreparably collapsed, is the only legitimate reason a couple may seek a divorce.
In most divorces, neither partner is required to prove the presence of irreconcilable differences. As long as both parties agree to a "no-fault" divorce, the courts will typically grant the divorce.
When One Spouse Doesn't Want to Divorce
If a spouse objects to the divorce, the reason behind "irreconcilable differences" in some instances may be infidelity. If the spouse seeking the divorce can prove that the divorce is inevitable because of these differences, the divorce may proceed. Regardless of the specific reason, couples who have been separated for a minimum of six months are considered to have "irreconcilable differences" warranting a divorce.
Infidelity's Effects on Child Support, Division of Property, and Spousal Maintenance
Some individuals may wonder how his or her spouse's adultery could influence child support, property division, and spousal maintenance (i.e. alimony). Regarding spousal maintenance, the "no-fault" divorce law in Illinois doesn't allow fault to come into play when deciding the amount one spouse will be required to pay to the other following the divorce. Marital misconduct, including adultery, will also have no effect on the amount of child support determined.
Infidelity typically won't influence property division unless an adulterous spouse dissipated marital assets. For example, a spouse committing adultery may use marital funds to purchase gifts for the person with whom he or she was having an affair. In these cases, this misuse of funds could impact property division. Ultimately, infidelity won't be able to directly impact divorce proceedings in Illinois, but there are certain ways it could contribute to "irreconcilable differences" and the division of marital property.
Go Back <<