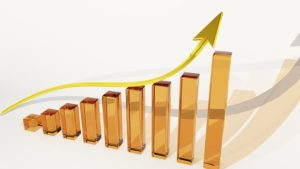 Holiday stress and worries about finances take a toll on couples, contributing to a drastic increase in the number of divorce filings and an increase in business for divorce lawyers during the month of January.
Divorce Filings Increase by One Third in January
Internet searches increase by 50 percent for divorce and other related terms such as child custody and family law from December to January. Once the holidays have ended and a semblance of normalcy returns, many couples decide it is time to file for divorce. The month of January brings thoughts of new beginnings. Divorce can support a fresh start.
A noticeable increase in divorce filings begins with the phenomenon of "Divorce Monday," which is the first Monday of the year, according to James McLaren, president of the American Academy of Matrimonial Lawyers. Increases in the number of divorce filings of almost one-third above normal rates begin on that Monday. Filings continue at that rate through early March before they return to normal.
Main Reasons Why Couples File for Divorce in January
People commonly choose to file for divorce because of unmet expectations regarding such issues as:
Not meeting financial goals or personal goals
Lack of intimacy or companionship
Differences in parenting ideals
But there are multiple reasons why couples choose to wait until January to file for divorce, including worries about how their children will be affected by a divorce. Filing for the divorce is often put off until January so parents can give their children one last happy holiday as a family. For families without children, spouses may choose to wait until January so they do not upset their families during the holidays. In circumstances when only one spouse is petitioning for a divorce, waiting until after the holidays will help him or her save face instead of filing during the holiday season.
While there is no perfect time to file for a divorce, waiting until January has a more practical aspect logistically. Court availability is usually limited during the holiday season from Thanksgiving through New Year's. The inability to get an expedient court date, especially in a contentious divorce, could lead to issues regarding parenting time and finances during the holidays.
Go Back <<