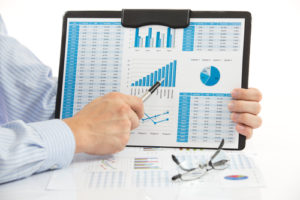 Many people enter into marriages in Illinois with personal property that they already own. Throughout the course of a marriage, it is common for couples to combine their property into one estate, but some choose instead to maintain some separate assets. A divorce lawyer in Chicago knows that when a marriage ends in divorce, couples are required to divide up all of their jointly held property, however any assets that remain separate are not subject to division and stay with the owning spouse.
It can be difficult to keep separate property from commingling with marital property without paying careful attention. A good tracking system can go a long way in helping those with non-marital property ensure proper usage.
Create a balance sheet
For those looking to maintain their non-marital property throughout a marriage, it is necessary to have a detailed list of assets. A balance sheet is one of the best ways to inventory, value and track all of the different properties that an individual may hold. A divorce lawyer in Chicago understands that financial professionals may be needed to provide regular valuations and appraisals of each asset.
Develop a detailed accounting system
Accounting for income, debt and other financial obligations can be beneficial to any couple, but it especially important for those with separate property. In Illinois, any property that was acquired before a couple married remains under the ownership of the original possessor, unless those assets are used for the benefit of the marital estate. An accounting system can help keep track of how and where separate funds are used, preventing accidental commingling. If a couple has several active accounts, a computerized system may be helpful in tracking where all of their money is coming from and going.
Maintain general ledgers
When combined with the use of an accounting system, general ledgers can provide a clearer view of non-marital assets. Whether a ledger is used on a month-to-month or an annual basis, the written record following the movement of funds can assist in the prevention of commingling. General ledgers should be used for every separate and marital asset owned by a couple in order to maintain an accounting system's effectiveness.
Pay attention to account statements
A shared bank account is subject to property division, so maintaining separate accounts is a necessary part of tracking assets. Monthly statements should be closely inspected to ensure that the character of each asset remains the same.
Couples may choose to seek a divorce lawyer in Chicago for assistance in protecting separate property. An attorney may be able to clear up any confusion about how funds should and should not be used during a marriage.
Go Back <<