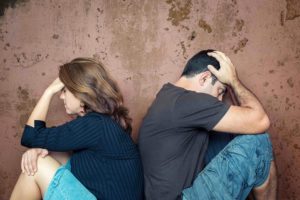 When a couple is considering divorce, but is not ready to file for divorce, separation for a period of time is often an alternative. In Illinois, a couple may file for legal separation, which allows both spouses time away from each other to decide whether their marriage is worth saving, while also providing legal protection similar to that offered by a divorce agreement.
Unlike a physical separation, a legal separation includes a court order outlining the handling of similar issues that are addressed in a divorce agreement, such as child custody, visitation, support and maintenance. One of the few things that a legal separation cannot do that a divorce can is allow for property division.
Requirements for legal separation
In order for an Illinois couple to file for legal separation, they must meet a few requirements, including the following:
Must be living separately at initiation of court action
Must have resided in Illinois for 90 days
The spouse filing for separation must prove he or she is not at fault
The other spouse must be served with proper notice of the separation
Separating from a spouse legally does not provide grounds to marry another person, since a couple remains legally married until they decide to file for divorce.
Filing for legal separation
The state of Illinois considers a legal separation to be a lawsuit, and as a result requires that a petition must be filed with the Clerk of the Circuit Court in which a couple resides. The petition must state that the two parties are living separately. After filing, a copy of the petition is delivered by a sheriff's deputy to the other spouse, who may then file an answer response. If both spouses have already drafted a separation agreement, it needs to be approved by a judge, otherwise the case will go to court where a judge will make determinations on the issues at hand.
Advantages of separation
For many couples facing the breakup of a marriage, a legal separation has several advantages over divorcing right away. A separation allows couples time apart to work through their issues with reduced conflict; it allows spouses to retain medical benefits that divorce would otherwise end; it allows couples to retain their marital status if their religious beliefs conflict with divorce; it allows spouses to obtain separate property, which can be a financial benefit; and a separation agreement can easily be converted into a divorce settlement agreement if a couple ends up deciding to divorce.
Contacting a legal profession often helps couples determine whether a divorce or legal separation is the right choice for their specific needs.
Go Back <<