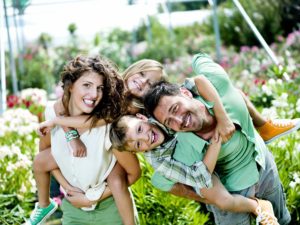 Divorces are often messy and complicated, especially when children are involved, but many states have found that putting more focus on shared custody, when appropriate, can have positive outcomes for parents and children alike. Many Illinois families are following this national trend of co-parenting, which allows both parents to maintain good relationships with their children while simultaneously preventing the conflicts that can arise when the custodial parent has more power than the non-custodial parent.
The best interests of a child
When a judge makes a custody ruling in a divorce case, he or she is required by state law to consider the best interests of any children that belong to the couple. Those in favor of shared custody argue that children do better when they are able to spend equal time with each parent. Unless there has been a history of abuse or drug use, many courts prefer to rule in favor of a flexible custody arrangement that benefits a child rather than one that has a parent's interests in mind.
New laws promoting co-parenting
Across the country, states continue to pass new laws that promote co-parenting when possible. Recently, Arkansas lawmakers passed legislation that calls for courts to award equal division of time to parents in divorce proceedings. Likewise, the Connecticut General Assembly has created a task force to study whether co-parenting should be presumed to be in the best interest of the state's children.
According to Ned Holstein, the founder of the National Parents Organization, there are significant reasons that shared custody is at the forefront of nationwide interest, including the following:
More men are caregivers in many family relationships.
A majority of Americans are in favor of co-parenting.
Non-custodial parents feel disenfranchised and powerless.
Holstein suggests that arrangements that award custody to one parent can promote bitterness and conflict between parents. With the shift in the country's gender roles, many fathers want the same access to their children as mothers often have.
Following a co-parenting arrangement
In order for a shared custody arrangement to work, both parents must be committed to the best interests of their child. A history of conflict may not allow divorcees the ability to compromise on behalf of their children. Those parents who are interested in co-parenting should seek legal advice to find out if it is the right situation for their unique situations. Many states, including Illinois, provide guidance and counseling for divorced parents who have shared custody.
Go Back <<