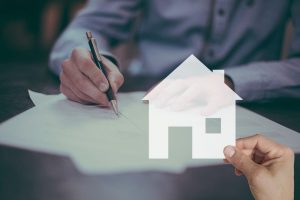 Following the coronavirus, many homeowners have struggled to pay their mortgage and may be curious to know whether they qualify for mortgage forbearance. Most homeowners qualify for forbearance as a result of coronavirus-related financial challenges.
What Is Forbearance?
Mortgage forbearance occurs when a mortgage servicer or lender enables homeowners to either reduce mortgage payments or pause them all together for a limited period of time while facing financial hardship. However, forbearance for a residential property requires homeowners to request it from mortgage lenders or servicers. While homeowners may be hesitant to do so, forbearance can help pause payments and effectively prevent foreclosures.
How Does Forbearance Work?
Once they have requested and received approval for forbearance from mortgage servicers or lenders, homeowners won't need to repay any paused payments in a lump sum following the forbearance period. Instead, homeowners can work with servicers to develop a payment plan that works for them based on their individual circumstances. Some may be able to repay sooner than others, but there's usually room for flexibility when developing a payment plan.
What Are the Forbearance Options Available?
COVID-related financial hardships warrant forbearance for all types of federally sponsored and backed mortgages. These real estate mortgages include VA, USA, HUD/FHA, Freddie Mac, and Fannie Mae mortgage loans, which constitute the majority of mortgages.
Homeowners can also request a forbearance period for as long as 180 days, or six months. It's also possible to request an extension of this period for 180 more days, adding up to just under a year of forbearance at 360 days.
Additionally, there are other options available to some homeowners with federally backed mortgages. These include:
For mortgages backed by Fannie Mae or Freddie Mac: Homeowners may be able to request as much as 18 additional months of forbearance in the form of two additional three-month extensions, as long as they received initial forbearance on or prior to February 28, 2021.
For mortgages backed by USDA, VA, or HUD/FHA: Homeowners may request another 18 months of forbearance via two additional three-month extensions, as long as they received their initial forbearance on or prior to June 30, 2020.
For additional details about available forbearance options, homeowners can discuss with their mortgage servicers. Even if their mortgage loans aren't federally backed or sponsored, servicers may discuss other options available to help homeowners get through financially difficult periods.
Go Back <<