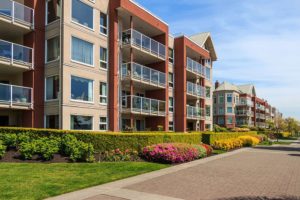 The coming year will bring considerable changes to Illinois real estate law. Among these are scheduled changes to the Illinois Condominium Property Act that will go into effect on June 1st, 2016.
The first of the changes shortens to 25 days the period of time condo boards have to deliver copies of proposed budgets to property owners. This will give them time to collect additional information and to conduct a more thorough review before delivery.
More significantly, the amendment approval process has been streamlined. In the past, declarations required approval by the lien holders of each unit before these could be amended. The new law has removed this requirement which will make the process move faster and without as many obstacles standing in the way of adoption.
"These changes to the law will make condo ownership more appealing to prospective buyers," commented Arlington Heights real estate lawyer Roger W. Stelk. "Additional changes to condo law include granting emergency powers to the board in the event of a natural disaster or other emergency, and allowing board members to attend meetings via Skype or other technological means. Combined, these changes will increase efficiency and make it easier for boards to protect and manage their properties."
The housing market has shown moderate gains in home and condominium sales over the past couple of months, coupled with noticeable increases in sales prices. This follows a rough summer where condominium and townhome sales dropped 15% even as the median sales price increased 29%.
Regarding on the changes to the ICPA, Arlington Heights real estate attorney Roger W. Stelk remarked, "These changes to the law are significant as they will make condo ownership more appealing to buyers and condominium board members. The reduction in red tape the new rules bring will result in fewer ownership hassles while creating stronger, more easily managed condominium communities."
Go Back <<