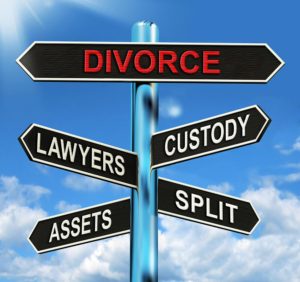 Sometimes it is not exactly what is said that matters, but how it is said. This is particularly true when applied to the changes in terms regarding how parental responsibility gets assigned in divorce cases. While other portions of the changes in the divorce law may be receiving more attention, the changes regarding how parents share the responsibility of raising their children after a divorce has the potential to have a major impact on children affected by divorce.
Effects of Divorce on Children
While there are many different opinions on the exact effects of divorce on children, children of divorce report many negatives. In their own experiences adult children of divorce report that they felt they had to be two different people with each parent, even when these parents seemed to get along well and kept conflicts to a minimum. And even if most children who experience divorce grow up to be well-adjusted adults, the transition from living with married parents to two separate households presents many challenges for kids and their parents.
Overall, children of divorce report feeling:\
Less protected by their parents
More worried about how they should act around their parents
More alone than children with married parents
Less focused on than children living with both parents
While it is too early to tell if the changes to the Illinois divorce laws will make a difference in this experience, there are certainly signs that lawmakers are trying to make the transition through divorce easier on kids. These changes may also make it tougher on their parents at the same time.
"Decision-Making Responsibilities and Parenting Time"
Custody and visitation are two words that will no longer appear in divorce records. Instead, parents will schedule and divide decisions regarding their children, and have parenting time scheduled and given the court's approval. The new divorce laws for 2016 spell out eight specific areas where parents need to focus in order to properly care for their children. Some of these are:
Daily routines of eating, sleeping, and personal hygiene
Typical developmental markers of learning to speak and walk
Developing discipline
Schoolwork and school attendance
Maintenance of healthy friendships and family relationships
Medical and dental appointments
While all of these areas are certainly important for a child's development, scheduling them presents a new challenge for parents and their divorce lawyer Buffalo Grove.
Before, custody was generally given to one parent, with visitation rights decided for the parent who did not have full-time custody. Now, parents need to decide and agree to separate the different responsibilities required to raise a child. They will also have to document in a written schedule the process of doing this.
According to one attorney, "there are literally seventeen things" that the new change requires to be documented. So these portions of the divorce proceedings are now much slower, and could significantly increase the time it takes to finalize a divorce.
Further Protections for Children
A disruption to normal life for children of divorce can be all of the travel required to get between parent's homes. Another restriction added for parents after a divorce is on the distance they may move their children. Instead of being allowed to move anywhere within the state, they now must limit their move to within 50 miles of their current residence. For Chicago metropolitan counties, this is limited to only 25 miles.
Under these restrictions, parents who want to move with their children beyond the 25-50 mile zone will have to give 60 days' notice to the other parent. The notified parent may agree or object to the move. If they do object, the courts will have to decide if the move is allowed or not after considering many different factors, including parenting history and the relationship with the child.
More Work for Divorcing Couples
Divorce can be an straightforward process in the best of cases. In the more complicated ones, it can be a long and stressful process for everyone involved. While a Buffalo Grove divorce lawyer makes the process easier to get through, couples who want to get divorced should be prepared to spend weeks or months going through the procedure.
The changes to Illinois divorce law for 2016 appear to provide many more safeguards for children of divorce. While most children of divorce prove their ability to bounce back from a difficult situation, many statistics point to a period of years following divorce where children are at a disadvantage because of experiencing a divorce. With these changes in the law, perhaps those disadvantages can be diminished. It may be more difficult for parents to get through a divorce in 2016, but it may be easier on their kids.
Go Back <<