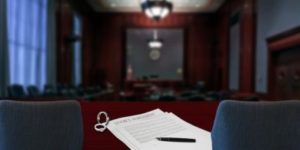 Today's couples have the option of filing for a divorce online without getting an attorney involved, but this may not always be the best decision.
While many couples may be reluctant to hire lawyers because of costs, there are times when working with an attorney may be better than filing for a divorce online without legal counsel.
When Getting a Divorce Online Is Doable
If a couple wants to get a divorce without an attorney involved, there are certain conditions that will need to be met to avoid potential issues. Prior to deciding to go through a divorce without a lawyer, divorcing couples should make sure that:
Both parties agree to the divorce – If both parties want to get a divorce, an attorney may not be required. If only one spouse agrees to the divorce, however, he or she will generally need an attorney to serve the necessary papers to the unwilling party and make sure the process goes more smoothly.
Both spouses participate in the divorce process – When getting a divorce online or without an attorney, both parties also need to be willing to participate in the divorce proceedings. Spouses will need to complete specific tasks and gather all relevant documentation for the divorce process. If one party fails to comply, the other spouse will need to hire an attorney to ensure compliance.
Both spouses will need to be of sound mind and judgment – It's easier to go through a divorce without an attorney if both spouses are capable of making significant decisions without issue. However, a divorce attorney will need to be involved if one spouse is mentally incapacitated, intellectually compromised, or judgment is impaired due to alcohol or drug use.
Both parties need to agree to full disclosure of liabilities and assets – Both spouses involved in the divorce need to be open and honest with each other if they want to divorce without a lawyer, with full disclosure of all financial liabilities and assets.
Oftentimes, amicable divorces turn into heated battles once child custody, child support, property division, and spousal support issues surface. When complications arise, proceeding with online divorce is not generally feasible. In cases that might be more complicated, a divorce attorney can help divorcing spouses protect their own, and their children's best interests.
Go Back <<