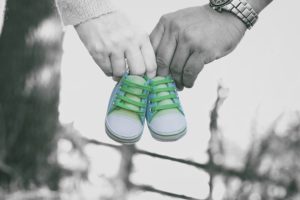 A parallel parenting agreement in a high-conflict divorce can reduce family tensions and ease divorce-related stress for children. During a divorce, parental conflict and fighting about child-rearing decisions in front of the children heightens their anxiety and may cause mental harm. Parallel parenting enables parents to remain disengaged from each other, thus avoiding damaging conflict.
The Most Harmful Effect
The manner in which parents handle divorce has a direct impact on a child's ability to deal with stressful situations now and in the future. High amounts of conflict between parents create insecurity and anxiety that can interfere with a child's development for years to come.
Problems may arise when a conflict between parents bleeds over to the children. Family mental health practitioners agree that the most harmful thing parents can do to children during a divorce is to fight in front of them. The harm is compounded when parents fight about the children or use the children, involving them in the parental conflict.
Parallel Parenting May Reduce the Conflict
By disengaging and refraining from contact with each other, parents in high-conflict disputes can reduce tension and anxiety for children. In parallel parenting, a family law attorney helps structure an agreement that operates in the best interest of the child, allowing for co-parenting without contact between parents.
Rather than share in decisions regarding children, the parallel parenting agreement determines the decisions for which each parent is responsible. Special activities, daily routine, medical, food, and education decisions are divided equitably between parents so that there is no overlap and conflict is avoided.
In this way, parallel parenting offers some concrete benefits for all parties, including:
Children maintain a supportive relationship with both parents
Parental conflict is kept away from children
Establishes for the child that both parents are equally important and concerned for their welfare
The Key to Success
The key to successful parallel parenting agreements is specificity. The higher the level of conflict, the greater the need for the family law attorney to structure an agreement that clearly defines the engagement of each parent with the children, including a non-confrontational method of communication with each other.
While parallel parenting may not resolve parental conflict, it does remove a child from exposure to the conflict. Over time, the disengagement of the parents may reduce the anxiety experienced by children in a high-conflict divorce.
Go Back <<