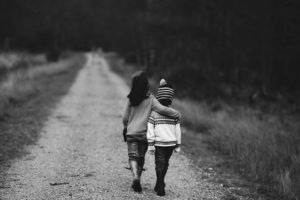 In Illinois, when a parent interferes with the custody or visitation time of a child's other parent, he or she may face both enforcement action through the family law court and prosecution through the criminal courts. Custodial or visitation interference is a crime in Illinois, but there are more remedies available to parents under family law. Parents who have interfered with custody or visiting time may face simultaneous prosecution and enforcement actions, and it is not considered to be double jeopardy. A child custody lawyer may help his or her client with seeking redress through the family court system.
Criminal Penalties For Unlawful Visitation Interference
Under Illinois criminal law, unlawfully interfering with visitation occurs when a parent hides a child or detains him or her with the intent to deprive the other parent of his or her court-ordered visitation time or custody of the child. When a parent is convicted of the offense, he or she receives a petty offense with a fine of up to $500 for the first two offenses. Subsequent offenses are class A misdemeanors that are punishable by up to one year in jail and a fine of up to $2,500. Because the first two convictions are petty offenses, and there are numerous remedies available through civil enforcement, some parents prefer to pursue their cases in family court instead.
Civil Remedies Through Family Law
When a child doesn't receive his or her visitation time or a parent has interfered with the other parent's custodial rights, the parent or his or her child custody lawyer may bring the issue before the court by filing a motion. If the parent can prove that his or her court-ordered visitation or custody time was interfered with by the other parent, the judge may order a number of different remedies.
The court may hold the offending parent in indirect civil contempt of court. If so, he or she will be responsible for paying the other parent's child custody lawyer's fees. The court may also suspend the offending parent's driver's license, impose a jail sentence of up to six months or place the parent on probation. The court may also impose a fine of up to $500. The interference doesn't have to be severe to result in a jail sentence. In one case, a mother who interfered with a single weekend visit was sent to jail for 180 days.
In addition to civil contempt, other possible remedies include:
Ordering makeup visitation time or revising the visitation and custody order
Ordering the offending parent or both parents to attend parenting classes
Ordering the offending parent or both parents to attend counseling
Ordering the offending parent to pay a cash bond or a fine
Ordering the offending parent to pay a reimbursement of all of the expenses his or her interference caused the other parent to incur, including babysitting costs, attorney's fees, and others
Notifying the Illinois State Police about the interference for law enforcement's future reference
The court may also order any other remedy that the judge believes will promote the best interests of the child.
Expedited Processing of Custody Cases
The law in Illinois now states that interference with visitation or custody cases should go through expedited processing in family court. Instead of taking months to go before a judge, cases may be heard within days or weeks.
When Children Refuse Their Court-Ordered Visitation Time
Some parents try to claim that their children simply refused to go to the other parents' homes for scheduled visitation time. Courts tend not to believe these claims. Parents whose children truly are trying to refuse might want to get counseling for their children. They may also want to file motions to modify the existing schedules, but they should continue to make their children go to the other parent's home unless there are circumstances that are placing the children in danger. A child custody lawyer may file an emergency motion if a child is currently in danger when he or she is visiting one of his or her parents.
Dance-Card Booking
Some parents try to interfere with the other parent's visitation time by engaging in less obvious tactics called dance-card booking. This occurs when a parent signs his or her child up for as many activities as possible simply to limit the time the child has to spend with the other parent. While this is not considered to be enough for a criminal prosecution, it can be used as the basis for a contempt citation in family court. A child custody lawyer may analyze what is happening in order to determine if the parent is attempting to interfere with his or her client's visitation or custody time.
Go Back <<