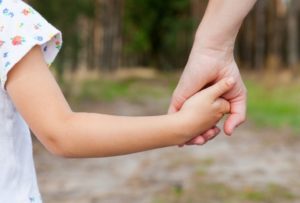 Understanding what to expect during parenting time exchanges can positively impact parents' ability to cooperate with one another. It's important to develop an exchange plan to help mitigate parenting disputes.
The Importance of an Exchange Plan
A parenting exchange plan can identify issues that may arise when children are passed between homes and help parents resolve problems before they occur. Some considerations that divorced parents should take into account when creating a parenting exchange plan include:
Pick up and drop off location. Parents should decide whether the exchange should occur at a halfway point, at a parent's residence, or at a public location. Parents with poor relationships may fare better if they designate a public location as their exchange point.
Punctuality: The plan should include a set time to exchange the children. A maximum wait period should also be discussed.
Long-distance travel: Acceptable travel arrangements should be discussed in advance to prevent last-minute stress when long-distance exchanges are necessary. Parents should consider how a child should be transported for long-distance exchanges (e.g., car, plane, or train) and whether a parent should accompany the child on his or her journey.
Transportation costs: Parents should decide who will cover the costs of travel for the child when parents live far apart.
Addressing Concerns Relating to Safety
In certain instances, parenting time exchanges may come with safety concerns if one parent fears the actions of the other toward either the child or the parent. These fears are often derived from a history of domestic abuse or other forms of violence that make the other parent worried about physical altercations at exchange points. In these cases, parents will often seek neutral and safe sites to meet and prevent any harm.
Illinois has a law in place to meet this need, giving parents and children access to neutral exchange sites where everyone involved will be secure and safe. DuPage County, through the Family Court, also implemented a neutral exchange program in which parents don't need to interact at any point when transferring parenting time for a child. Mental health professionals are located at the site to prevent any disputes.
Go Back <<