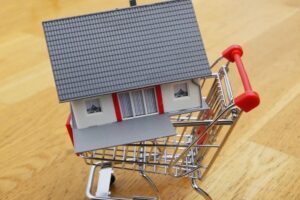 People who are interested in purchasing a home should go beyond standard due diligence and conduct thorough inspections before buying property in Illinois. They should not rely on listing videos and photos because the footage is designed to promote, not inform buyers about the condition of the property. The best strategy is to work with professionals to examine the property, review the terms of the purchase contract, and make recommendations.
Buyers Should Not Rely on Marketing Footage
Most real estate listings feature sleek videos and photos meant to lure prospective buyers into inquiring about the properties. However, this footage is not a reliable source of information about the condition of the property. At best, it only highlights the state of the property, and in the worst cases, it could be fake or misleading.
The best way to assess the condition of a property is to visit it and see its condition firsthand. Visiting the property gives the buyer a complete picture of the property, including its condition, location, and surroundings.
Making a personal visit will reveal issues that cannot be highlighted in a video shot. For instance, the ceilings could be damaged, the flooring and countertops could be old and in need of replacement, and the electric fixtures could be broken, requiring repair.
There could also be issues in the neighborhood that can put off potential buyers. For instance, the power lines could be too close to the property, or it could be near a busy road or junction. Other nuisances include obnoxious neighbors, overgrowth or litter from plants in neighboring properties, or noise from nearby airports or schools.
Hiring Professional Property Inspectors
Property inspections are a routine part of due diligence when buying real estate. However, the home inspection services offered by some agents do not go far enough in determining the condition of the property. Many will look at broken fixtures and other obvious flaws, but may not detect structural defects and other issues.
Professional home inspectors will look at the foundation, walls and roof, drainage lines, plumbing, electric works, and appliances and make recommendations. It might be hard to find qualified inspectors in unfamiliar neighborhoods, but an experienced real estate lawyer can refer investors to a reputable local inspector.
Go Back <<