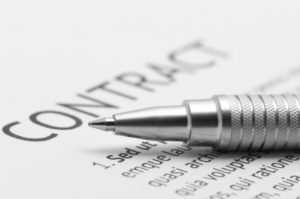 In a divorce, most states, including Illinois, divide marital assets equitably rather than equally, meaning that many factors are considered rather than dividing everything fifty-fifty. These factors include the current income, earning potential, age and financial situation of each spouse, among others. When dividing assets equitably, the court does not consider which spouse originally owned the asset or whose name is on the title, and this extends to retirement plans and pensions.
Taxation affects retirement assets
Transferring the interest from a retirement account to another spouse often requires a simple name change on the account, but dividing the account involves transferring the amount into a different account in the name of the other spouse. If the transfer is done correctly as the settlement agreement specifies, it is not taxable.
Incorrect transfer could be considered a full distribution of the assets and the results will be taxable. Discovering the correct procedure for transfers for the financial institution is important in order to include that information in the divorce settlement agreement. The funds must be transferred after the divorce is final or the owner of the account must be older than 59 and one half to avoid a penalty for early withdrawal.
Ensuring correct distribution of retirement assets
There is a legal document called a qualified Illinois domestic relations order (QILDRO) that prevents taxes and penalties on the transfer of retirement assets in 401(k), 403(b) or pension plans. Dividing assets in half should be done with percentage terms rather than a dollar amount to protect the original owner in case the market drops significantly.
Record keeping prevents legal pitfalls
After the divorce, the original account owner must update the beneficiary designations. Federal law requires a formal change of beneficiary for federal benefits or else the former spouse could remain a beneficiary in spite of the owner's intentions to the contrary.
If there is not current information on beneficiary forms, even the most detailed wills or trusts may not be binding. Many individuals have more than one retirement plan, and each one needs to be monitored closely to ensure that they correspond with the rest of the estate during the process of property division. Detailed records provide a basis for a good financial advisor to work with so that the original owner's interests are protected.
The process of dividing retirement assets has many facets. A person going through a divorce should seek legal counsel in order to prevent the present or future loss of financial security earned throughout the course of a career.
Go Back <<