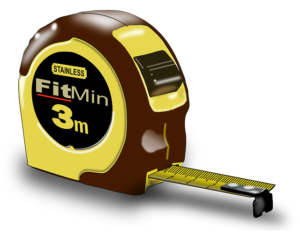 When square footage or property lines are misrepresented in a real estate transaction, significant consequences are sometimes a result. Some of the most important factors for buyers, after all, are the amount of square footage and legal boundaries of any land involved. These two factors typically carry a lot of weight when determining the actual value of real estate. And they often affect other important considerations- like whether home furnishings will fit or where a fence or outbuilding can be placed after a property is purchased. In some cases, however, the represented structural measurements, land area or property lines are inaccurate. When these figures are misrepresented in any way- be it intentionally or unintentionally, the seller can be held liable.
When a lawsuit is filed and the seller is determined to be liable, it can result in substantial financial burden. And even when the discrepancies are seemingly minor, related damages can soar to considerable levels if a lawsuit is brought on behalf of multiple buyers or in the form of a class action suit. If there is a discrepancy of just 50 square feet in a 100 unit condominium complex, for example, it can result in hundreds of thousands or even millions of dollars in damages. This does not include real estate attorney fees, court costs and the negative publicity that can result in further losses down the road.
Ensuring Sellers Are Protected
In many cases, A real estate attorney sees cases with which the information about property boundaries and square footage were provided by the seller or builder, or it is taken from government records which are often inaccurate. To help protect themselves from liability issues, sellers should ensure that all relevant disclosures are provided to buyers and that they contain appropriate language. Additionally, whether a property is a brand new build, an established piece of real estate or a converted space, it is vital that sellers have the property accurately measured and appraised, and that the area is surveyed before it is ever listed on the market. Sellers should also inspect any listing documents to verify that the correct information is displayed.
As Benjamin Franklin once said, "An ounce of prevention is worth a pound of cure". By taking the necessary precautions and ensuring all documents are accurate and complete, sellers can help protect themselves from misrepresentation lawsuits and extraordinary expenses down the road.
Go Back <<