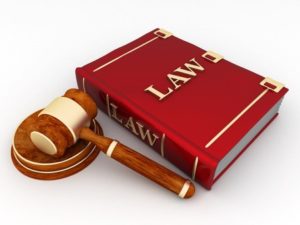 In Illinois, when a couple lives in separate residences, the party who is not at fault may file for a legal separation. This protects a spouse's interests until the time of a divorce or reconciliation and is similar to a divorce in the way child custody, visitation and support is determined, as well as maintenance. However, the couple is still married and neither party can re-marry.
The process of filing for a legal separation in Illinois
A person seeking legal separation in Illinois must file a petition and summons in the circuit court stating that the two spouses are not living together. The petition must also state that the person filing did not cause the separation. The paperwork then needs to be served on the other spouse by a process server.
The spouse may file a response before the hearing is set, where a judge will make a ruling on the separation and all the issues involved, such as child custody and maintenance. Property division may only take place if both spouses agree to it.
Before the court will grant a legal separation, the person who is filing the request must have been a resident of Illinois for 90 days. The other spouse does not need to be living in Illinois at the time of filing, but if the spouse has never lived in the state, it may not be possible for the court to determine child support and maintenance. If children are involved, the court cannot decide custody until they have lived in the state for six months.
Advantages of a legal separation
Legal separation has many advantages over divorce, although the two may seem very similar. Spouses have the opportunity to establish lives apart from each other, but the legal aspect keeps either spouse from being accused of abandonment, which is grounds for fault in a divorce case if a physical separation lasts more than one year.
Many religions condemn divorce, but this is a legal way to end the marriage without compromising religious beliefs. Separating legally also allows the couple to maintain many of the financial benefits of marriage, including the following:
Insurance benefits
Tax benefits
Inheritance entitlement in the case of the death of one of the spouses
Reconciliation is still an option at any time during the separation, but the couple also has the option of divorce at any time. Many of the court decisions for the separation may carry over in the case of divorce, so it is important to seek legal counsel from a lawyer who is familiar with the Illinois legal system before filing the initial petition.
Go Back <<