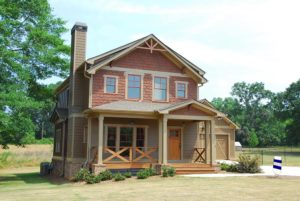 Investment real estate includes residential and commercial property used to generate income. Purchasing property for investment purposes can be more complicated than buying a home. A buyer that finds a property to invest in needs to proceed with caution because making a mistake can be costly. Buyers can avoid bad real estate investments with the help of an Arlington Heights real estate attorney.
Different Ways to Invest in Real Estate
Both rental property and home rehabilitation are ways to invest in real estate. Each has their own challenges. Investors must consider the cost of the property, its income potential, and projected liabilities. This helps to determine if it is a viable investment. Investors should also consider the amount of time that managing such a property requires. Buyers will need a real estate attorney in Chicago to get the information they need to help them understand contracts can waive certain rights and jeopardize their investment.
Purchasing property that is occupied and producing rental income is an ideal situation when investing in real estate. They can be residential properties, commercial properties, or active businesses. Known as turnkey properties, buyers who invest in these types of property can be assured of a return on investment, immediately. That is if they are being sold what is advertised. Arlington Heights real estate lawyer knows the area and can help with these types of investments. Working with the buyer, they can determine if a business has the current and potential income claimed by the seller.
A method of real estate investment that has supplied a steady rate of return for investors is a Real Estate Investment Trust (REIT). Modeled after mutual funds, REIT's are managed by investment companies that either own or manage income-producing real estate. The consistent yield of REIT's makes them appealing to investors. They offer investors opportunities and a return on investment without the hassles that can arise from direct ownership of investment property.
Know your options before Investing
Decisions about real estate investments need careful consideration. Understanding the options, risks, and opportunities can help investors make sound decisions. Consulting with a real estate lawyer who has knowledge of Chicago real estate is a good place to start before investing in real property. By doing so, real estate investors can save themselves a lot of headaches, lost time, and lost money.
Go Back <<