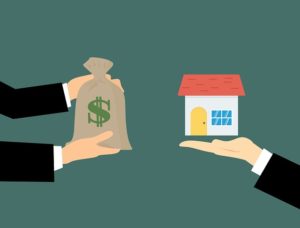 Real estate transactions always come with the risk of legal issues, and buyers and sellers may file lawsuits against agents or brokers for a variety of reasons including fraud, nondisclosure of property conditions, breach of fiduciary duty, misrepresentation, unlawful discrimination, antitrust violations, and more.
Misrepresentation
Misrepresentation is the most common reason for hiring a real estate lawyer to file a claim against a broker. In many cases, brokers will misstate specific features or the overall condition of the property, or simply neglect to disclose any pertinent information about real estate.
When brokers fail to accurately disclose property flaws out of ignorance, it is known as negligent misrepresentation. Fraudulent misrepresentation occurs when brokers purposely omit or misrepresent facts.
The most frequently misrepresented features of properties are the structural features and foundation, along with other aspects of the property including the roof, boundaries of the property, and pest infestations. Brokers may also fail to disclose any renovations performed without a permit, environmental conditions, easements, or title issues.
Breach of Fiduciary Duty
These claims often occur when a dual agency is not disclosed in accordance with state laws during a real estate transaction. The National Association of Realtors (NAR) has a code of ethics that makes agency disclosure mandatory, but both the timing and method vary depending on the state.
Antitrust
Antitrust laws are put in place to prevent the unreasonable restriction of trade. Group boycotts and fixed prices qualify as antitrust violations.
Unlawful Discrimination
Fair housing laws are sometimes violated when real estate agents or brokers use language that discourages certain people from purchasing property or they otherwise indicate that specific groups of people are not welcome buyers. Something as simple as placing an ad stating "no children" can violate fair housing laws. Additionally, many lawsuits occur because real estate agents refuse to provide equal services to individuals of a certain ethnic background or race.
Identifying Liable Parties
When a person has suffered damages as a result of the acts or negligence of a real estate agent or broker, multiple entities may be liable. In some cases, real estate firms or brokerage companies may share legal responsibility for the misconduct.
Go Back <<