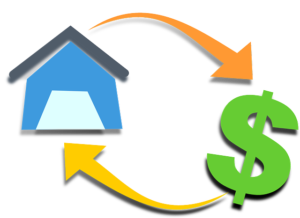 Older homeowners should explore the risks and benefits of reverse mortgages before deciding to take loans out against the equity in their homes. While reverse mortgages may help some older homeowners meet their financial goals throughout retirement, these loans aren't always the best solution. A real estate lawyer often helps seniors make informed decisions about reverse mortgages.
What Is a Reverse Mortgage?
Designed for homeowners age 62 and older, reverse mortgages enable people to borrow money against the equity in their homes. Unlike other types of home equity loans, reverse mortgages don't require homeowners to make monthly payments as long as they're residents of the home.
The equity in the home and the homeowner's age are used to determine the size of the loan the borrower receives. Typically, the older the homeowner, the larger the loan amount, but co-applications with a spouse who's younger can result in a smaller loan.
Various payout options are available to reverse mortgage borrowers. Homeowners can choose to receive a lump-sum payment, a line of credit, or monthly installments.
If the homeowner chooses to take a lump-sum payout, the borrower will pay interest on a large amount.
With a line of credit, interest is only charged on the amount of money used.
Monthly payments can help homeowners meet their monthly obligations and the amount available may grow over time.
Common Types of Reverse Mortgages
One of the most popular reverse mortgage products is the FHA-backed HECM. However, there are other choices available to meet homeowners' needs. For example, if a homeowner's equity is over $679,650, he or she might want to go with a proprietary reverse mortgage. Also called jumbo reverse mortgages, proprietary reverse mortgages are funded by private lenders. The FHA won't support reverse mortgages over $679,650.
If homeowners require funds for a single expense such as renovating the home, they may opt for a single-purpose reverse mortgage. However, homeowners won't have as much flexibility with these types of mortgages.
Reverse mortgages are also useful for purchasing a new home through the HECM for Purchase program. Age will factor into the total amount loaned as well, and as the homeowner gets older, he or she can often borrow more.
Finding a reliable lender that's experienced with the HECM program can help ensure that homeowners get the reverse mortgage product that is in line with their goals.
Go Back <<