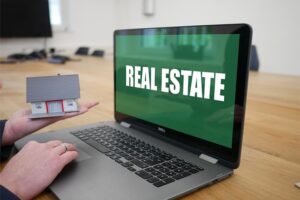 The real estate market in Chicago is experiencing a boom, with record sales made in 2021. Even when accounting for the slump caused by the pandemic, the 2021 figures are much higher than in 2019. Most of the sales are condos because detached homes are in short supply.
Record Sales
Home sales for April 2021 were the highest since 2005. The sales for April 2021 were 26.5% higher than in April 2019. Condo sales were 39.4% higher than in 2019. Meanwhile, March sales were 38.3% higher than they have been in the last 25 years.
Most of the growth was attributable to attached homes, with sales for detached homes held back by short supply. Sales figures for attached homes increased by 44.7% while those of detached homes increased by 19.6%.
Contract Activity
Contract activity is a good indicator of how the real estate market in Chicago is performing. Contract activity for April 2021 hit a new record with 16.1% more contracts signed than in 2019. It represented the 11th consecutive month with an increase in contract activity relative to the comparative year.
Home Sales
Pending home sales reached a 5-year high with 869 more units added compared to April 2019. The figure implies that real estate lawyers have enough contracts to stockpile for months. Meanwhile, the figures for distressed home sales have hit a new low at 1.5% compared to 4.1% in 2020, underlining the scarcity of desperate sellers.
Home Inventory
The inventory for homes on sale in Chicago has fallen to extremely low levels. Detached homes are at 1.3 month supply while attached homes have hit a new low of 2.3 month supply. The low figures are despite inventory growing to the highest level in a decade due to the pandemic.
Detached Homes Are Selling at Record Rates
With the demand for homes so high and inventory at record lows, homes are selling at an incredible speed. Detached homes are flying off the shelves. In April, detached homes sold in 60 days on average compared to 99 days in 2019 and 91 days in 2020. What's more, half of the homes sold in April spent only 12 days on the market or less compared to 37 days in 2020. Sales for attached homes have been slow to peak, but the figures will likely increase as the year progresses.
While the market is hot, people considering selling may wonder what the cost to sell a home is in Illinois. A real estate attorney can help prospective sellers navigate the real estate sales process.
Go Back <<